Stay Safe with BayCare HomeCare
Your safety and well-being are our number one priority. BayCare HomeCare has put the proper safety measures in place when caring for our patients. Strict infection prevention protocols, based on the guidelines from the Centers for Disease Control and Prevention (CDC), have been implemented to ensure everyone's safety during a home visit. Learn more about our safety protocols by viewing the video below.
Why Choose BayCare HomeCare
As one of Florida's largest home care service providers, BayCare HomeCare has provided quality home care to Florida residents since 1976. Dedicated to serving your needs, BayCare HomeCare offers services in 13 counties on the west coast of Florida, providing high quality clinical care, combined with the best patient experience at a competitive cost.
BayCare HomeCare is accredited by The Joint Commission, the highest standard of quality within the industry. When compared to other home health agencies, our hospital readmission rates are significantly lower. This means our patients stay right where they want to be: at home. We provide care at a lower cost than other home health agencies in our community, creating better value for our patients and payers alike.
BayCare HomeCare carries a Quality of Patient Care 4.5-star rating from the federal Centers for Medicare and Medicaid Services (CMS).
Leaving the hospital can be a relief, but you may need home health services to help you recover fully. BayCare HomeCare can be with you every step of the way.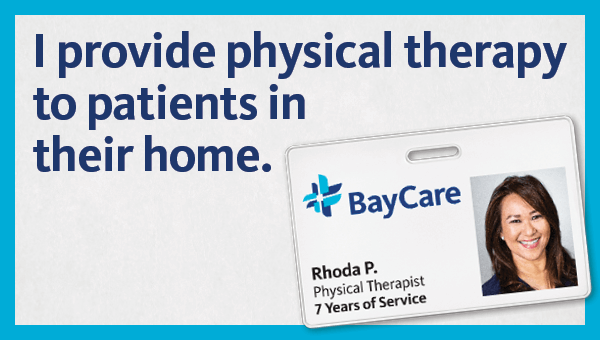 A Career You'll Love Is At BayCare HomeCare
Join one of the largest home care service providers in Florida, consistently rated as one of the top places to work year after year. Each member of our team plays a critical role in making a difference to our patients' lives every day.
In-home Rehabilitation
When you need additional assistance to recover at home, BayCare HomeCare has the resources you need. Whether you require help in learning to move, speak, or perform daily functions, our licensed occupational therapists, physical therapists and speech-language pathologists can be there to support you in restoring the functions you need.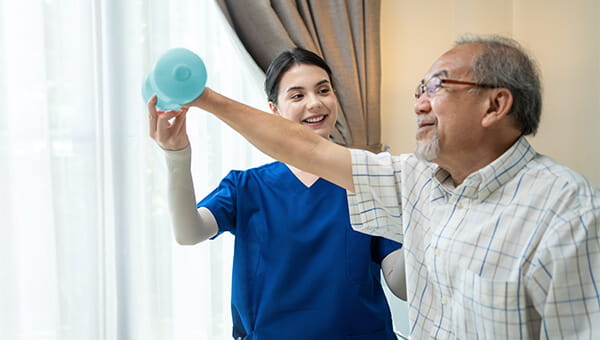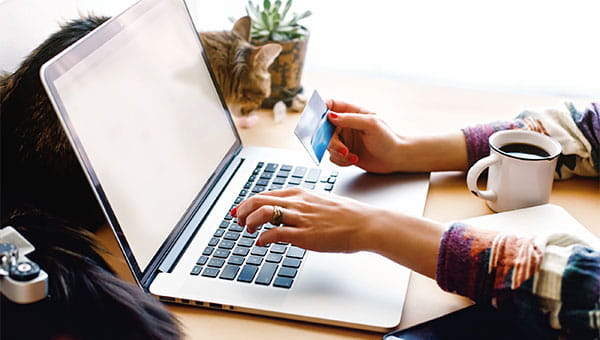 Pay Your Bill
For the convenience of our patients, we've created a quick, simple way to pay your BayCare HomeCare bill online.
A Leading Quality Provider for Home Health
As one of the nation's leading home health organizations, BayCare HomeCare provides a full range of in-home patient care services throughout the Tampa Bay area.
Contact Us
Corporate Headquarters
BayCare HomeCare
8452 118th Ave. N.
Largo, FL 33773
Phone: (800) 940-5151
Local Phone: (727) 394-6461
Fax: (800) 676-3127
BayCare HomeCare is accredited by the Joint Commission, the highest industry accreditation.


All home health locations have been awarded HomeCare Elite agency status, the industry's highest recognition of quality.
Certified by Medicare and Medicaid (not all locations)
BayCare HomeCare - Bradenton
4616 E SR 64
Bradenton, FL 34208
LICENSE NUMBER: 299991698
BayCare HomeCare - Crystal River
450 SE US Hwy 19, Unit 0101
Crystal River, FL 34429
LICENSE NUMBER: 299991699
BayCare HomeCare - Dunedin
601 Main St, 8th Floor
Dunedin, FL 34698
LICENSE NUMBER: 299991690
BayCare HomeCare - Lakeland Regional Health
20 Lake Wire Dr, Ste 230
Lakeland, FL 33815
LICENSE NUMBER: 21070096
BayCare HomeCare - Leesburg
1450 E North Blvd, Unit 8/9
Leesburg, FL 34748
LICENSE NUMBER: 20548096
BayCare HomeCare - New Port Richey
7701 Little Rd, Ste 101
New Port Richey, FL 34654
LICENSE NUMBER: 299991697
Sarasota Memorial Homecare - BayCare
6075 Rand Blvd, Ste 3
Sarasota, FL 34238
LICENSE NUMBER: 299991588
BayCare HomeCare - Spring Hill
6471 Oregon Jay Rd
Weeki Wachee, FL 34613
LICENSE NUMBER: 299991700
BayCare HomeCare - St. Pete/Largo
8452 118th Ave N
Largo, FL 33773
LICENSE NUMBER: 21102096
BayCare HomeCare - Tampa
8020 Woodland Center Blvd, Ste 100
Tampa, FL 33614
LICENSE NUMBER: 21107096