Volunteer at BayCare
Volunteering at any of our 15 BayCare hospitals offers a rewarding and enriching experience for both our volunteers and the community. We match our volunteers to a variety of roles, based on the volunteer's skills and interests.

From information desk responsibilities to golf cart drivers, we have a place for you at our BayCare hospitals! (Applicants must be 18 years old or older.)
Hospital Volunteer Benefits
Our hospital volunteers receive many benefits as a thank you for lending your time and talents. We appreciate all you do!
Some of our benefits include: Orientation to our hospital, training and service description specific to your volunteer assignment, meal allowance when you volunteer a minimum of four hours per shift, flexible schedule of mornings, afternoons, evenings and weekends, free TB and flu shots, and much more.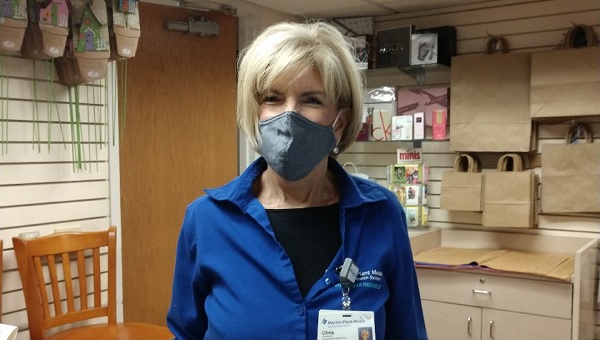 Volunteer Opportunities
BayCare volunteers help in so many ways throughout our hospitals. Find out which areas may interest you.
Pet Therapy at BayCare
Caring Paws dogs interact with patients at the hospital and can help reduce anxiety, depression and fatigue. Our dogs provide comfort, entertainment and a positive distraction, not just to the patient but to friends, family and our staff. All dogs are trained, certified and vaccinated. Once in service, the dogs get their own official badge.
For more information, contact the Volunteer Resources Dept. of your hospital of choice below.
Discover the Joy of Volunteering
Do you enjoy helping others in your community? We have a place for you at one of our 15 BayCare hospitals. Enjoy hearing about some of our opportunities by watching our video.
Volunteer Opportunities at BayCare

For more information about volunteering at a BayCare hospital, please refer to the following hospital volunteer programs.