BayCare is the leading, not-for-profit health care system that connects individuals and families to a wide range of services at hundreds of locations in the Tampa Bay and West Central Florida regions. BayCare was formed in 1997 by a core group of local hospitals determined to continue providing not-for-profit health care to the Tampa Bay community.
$492 million
BayCare's BENEFIT to
the local community
553,686
HOMECARE VISITS IN FOUR COUNTIES
85,663
OUTPATIENT SURGERIES
29,402
team members providing
quality care

Today, BayCare has grown to an integrated system operating 16 hospitals, all not-for-profit and driven by the same mission: to provide high-quality, compassionate care to all we serve. BayCare is one of the largest employers in the bay area, with 29,402 team members and substantial economic impact in this area and beyond.
BayCare is West Central Florida's largest provider of behavioral health and pediatric services, and its provider group, BayCare Medical Group, is one of the largest in the region. BayCare's diverse network of ambulatory services includes laboratories, imaging, surgical centers, BayCare Urgent Care locations, wellness centers and one of Florida's largest home care agencies, BayCare HomeCare. And its Medicare Advantage insurance plan, BayCarePlus, serves more than 13,000 people.

In 2022, for the fourth year in a row, BayCare was ranked in the top 20% of large U.S. health systems for its clinical excellence. BayCare also was named to the all-industries 100 Companies that Care list compiled by People magazine in 2022 and is repeatedly honored locally and nationally as a great place to work.
Our Mission
BayCare Health System will improve the health of all we serve through community-owned services that set the standard for high-quality, compassionate care.
Our Vision
BayCare is the best place to work, receive and provide care. We are powered by an extraordinary team that delivers quality, drives innovation and embraces inclusivity.
Our Values
The Values of BayCare are trust, respect, and dignity and reflect our responsibility to achieve health care excellence for our communities.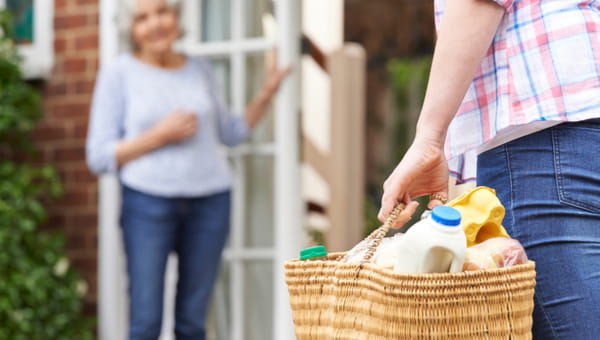 Community Resources
Do you need help finding resources that provide assistance for food, housing and paying your bills? Find Help Florida can connect you with programs and services close to you.