At BayCare, women who have been diagnosed with cancer get highly personalized care, from their first screening all the way through their journey. Our specialized boutique, A Place for Her, features a selection of wigs, clothing and postmastectomy, lumpectomy and reconstructive products and solutions.
At three convenient locations, A Place for Her provides products, services and resources to help women maintain or regain their confidence and positive outlook throughout their cancer journey.
It can be difficult to watch your body change. BayCare can help you look good which can help you feel good.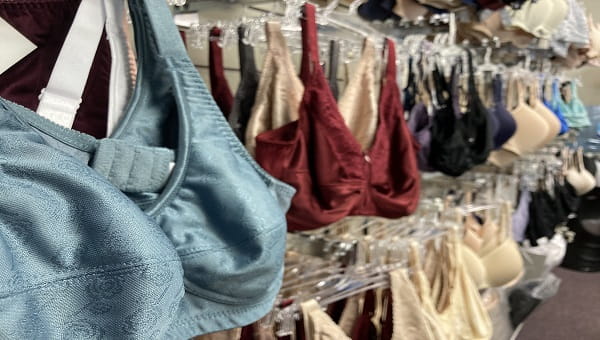 A Place to Shop
Explore cancer recovery products, including bras, breast forms and apparel. We also offer specialized fitting services.
A Place to Empower
See what BayCare does to support women fighting cancer and find inspiration in our Stories of Strength.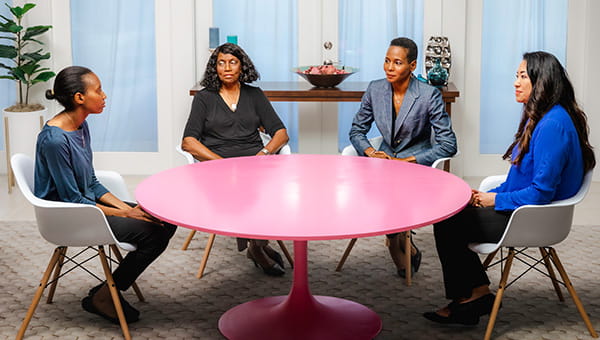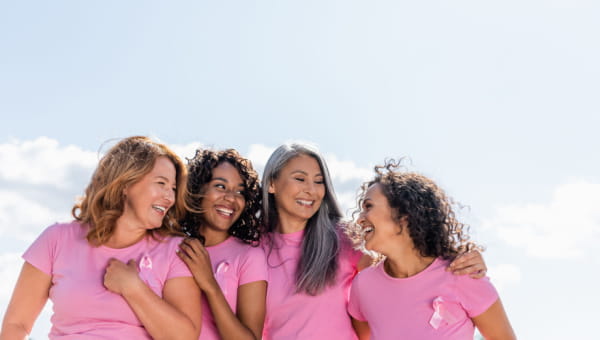 A Place for Support
You're not alone on this journey. We're here to help patients, their families and caregivers with support groups and resources located throughout the community.
A Place to Cope
BayCare gives you access to a robust library of helpful videos, nutritional recipes and a variety of articles full of self-care and coping tips.
Q: I haven't had surgery yet. Why did my physician give me a prescription to visit A Place for Her?

A: A Place for Her provides products and services for women who have to undergo any type of breast surgery, such as a full mastectomy, partial mastectomy, lumpectomy, breast conserving surgery or reconstruction. Typically, we fit patients for a camisole before surgery. After surgery, our certified mastectomy fitting specialists can help you select the right bras and breast forms.

Q: Do I need an appointment?

A: Because many patients come to us through physician referrals, we often set appointments so that we can prepare specifically for your visit. Appointments are preferred, but walk-ins are welcome.

Q: Will my insurance cover any of my postmastectomy needs?

A: Your physician can give you a prescription or you can have it faxed to us at (727) 461-3762. All insurances are required to pay for postmastectomy products. We bill most insurances including, but not limited to, Medicare, Medicaid, Aetna, Cigna HMO, Blue Cross Blue Shield and United Healthcare. See the

Participating Insurance Plans page

on this site for the most current list of insurance plans.

Q: How do I select the right breast form?

A: We have certified mastectomy fitting specialists who'll fit you for breast forms and bras, specific to your body and your desired appearance. We sell many breast forms from our in-store inventory. However, if you want or need a customized form, you'll have a pre-scan consultation, a personal scan session and a personal fitting session.

Q: What happens at a pre-scan consultation?

A: Your certified mastectomy fitter will discuss the benefits of a customized breast prosthesis to help you decide if it's right for you. They'll go over your expectations, show you color choices, discuss payment options and review the scan session process. This will give you an idea of what you can expect from your new prosthesis.

If you and your fitter decide a breast prosthesis is right for you, she'll check the fit of your bra and breast form. Fitters look for specific fit characteristics in bras and breast forms to make sure your prosthesis will fit to your unique chest wall contours. They'll also review color and nipple/areola options with you. Your fitter may want to keep the bra in which she fit you until you come in for your personal scan session.

Q: What happens during the personal scan session?

A: Wear a separate top and bottom when you come in for your personal scan session. Your certified mastectomy fitter will fit you in the same bra you wore during your pre-scan consultation. She'll then review the scan process. Next, she'll apply removable stickers to your torso and bra, and then take a series of reference pictures. Finally, she'll scan your chest with a bra on and off, using a state-of-the-art 3-D scanner.

Q: How does the personal fitting session work?

A: Your certified mastectomy fitter will contact you to set up a personal fitting session when she receives your custom breast prosthesis. Your new prosthesis will be delivered in a beautiful pink suede case for storage and travel. At the session, it will be fit to your unique contours and your fitter will go over the care instructions and warranty with you. Your fitter will initially fit your prosthesis in the same bra you wore when you were scanned. Going forward, you can try different bras styles to complement your new custom breast prosthesis.
A Place to Learn
When you or someone you love is facing cancer, you may want to understand what to expect and what comes next. The team members at A Place for Her will support you in any way possible.
You can also turn to BayCare for more information:

Breast Health
Cancer/Oncology
Oncology Surgery
Cancer Resources