When a loved one is suffering due to limited mobility or severe illness, it not only affects them, but everyone who cares about them. The uncertainty of a loved one's safety and well-being can create stress and anxiety for everyone involved in their life. Having a medical alert system that is dependable will not only give you peace of mind but provide the safe and trustworthy environment your loved one needs.
A Medical Alert System You Can Trust
BayCare HomeCare is extremely excited to partner with VRI to bring you a remarkable line of reliable and innovative medical alert systems. It is our goal to ensure our patients are in the safest hands possible.
VRI along with BayCare offers several personal emergency response systems. We provide monitoring 24 hours a day, 7 days a week, 365 days a year with help at the press of a button. We provide industry leading response times, and world-class service. We are able to meet the needs of different types of clients and situations. Our mobile medical alert systems offer the ability to use your device anywhere you go, home and away from home.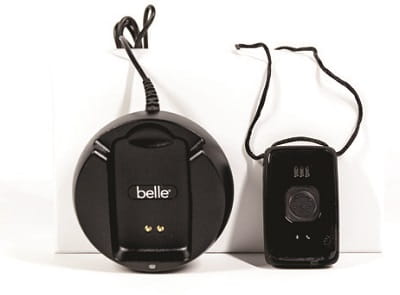 Mobile Personal Emergency Response System Features
GPS Location Services - Making it easy for us to find you in a time of need
Hands-Free, Two-Way Voice Communication - Communication that guarantees you will be able to get in touch with our support staff
Water Resistant - Can be worn in the shower or bathtub, guaranteeing anytime, anywhere communication
Fast, Professional Installation - Our install team will make this a stress-free transition, and the installation is free
AT&T and Verizon Cellular Services Included - Two of the top cellular services in the world, ensuring a crystal clear two-way connection
Multisensor Fall Detection - We want to do everything we can to ensure you're in safe hands
No Phone Line Required - Not only for convenience, but a money-saver too
Enables Monitoring Both In and Outside The Home - Making sure you're monitored, no matter where you are
Immediate 24/7 Assistance - Our knowledgeable, caring support staff is there for you 24/7, 365, whether it is an emergency or just a technical issue
First 30 days are FREE
Contact Us Today for More Information on Our Medical Alert Systems
In addition to Numera and Belle Mobile Units, CareLink and BayCare offer many other personal emergency response systems. For more information or to rent a CareLink product, please call (844) 818-2356 or fill out the form and one of our knowledgeable support staff members will contact you shortly.
Looking for articles related to this topic? Check out some we recommend below:

How to Talk to Your Elderly Parents as You Become the Caretaker

Five Tips for Long-Distance Caregiving
Additional Resources for CareLink® Numera