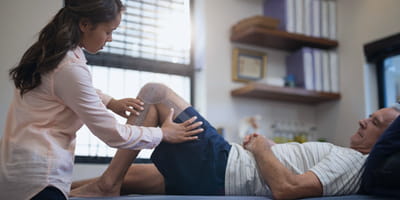 Physical Rehabilitation
As part of your recovery, our licensed physical therapists teach therapeutic exercises that you can perform at home to help you strengthen muscles and joints and move with greater ease. We'll help you learn how to use assistive devices, such as wheelchairs and walkers, and will advise you and you caregiver about in-home treatment options and exercises.
Occupational Therapy
When an injury, illness or chronic health condition impacts your ability to perform daily functions such as getting dressed, using the bathroom, showering or making a meal, our licensed occupational therapists help you improve your ability to perform daily tasks so you can live safely and independently in your home.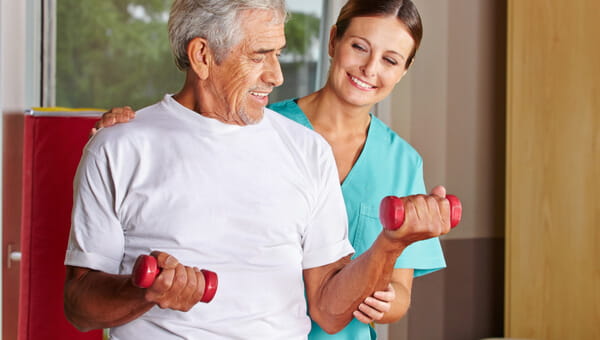 Speech Therapy
Speech therapy is sometimes an essential part of a recovery process. This form of therapy addresses issues such as inability to talk or communicate, difficulty swallowing or poor memory and disorientation. Our speech-language pathologists are trained with the ability to improve or restore functions in these areas.