About BayCarePlus® Medicare Advantage Plans
Brought to you by BayCare, BayCarePlus Medicare Advantage plans were created in 2019 to help our Medicare community easily access high quality, affordable health care. We care about our community and recognized the need for local Medicare beneficiaries to have a high-quality health plan that's affordable and accessible. BayCare listened and learned from the experiences of Medicare patients just like you. Based on what we learned, we've created BayCarePlus Medicare Advantage plans that are designed not only to provide you more benefits and bigger savings, but also a better overall health care experience.
The BayCarePlus Difference
BayCarePlus isn't a typical Medicare plan. We're a part of BayCare, a local leader in health care, and we look at things differently. Here are a few reasons why people like us.
We're local and community owned. We've been a part of the greater Tampa Bay area for 25 years, and we're rooted in this community. We're also not for profit, which means we don't answer to shareholders on Wall Street. You're our shareholder.
We're not just some insurance company. BayCare is hospitals, doctors, labs, imaging, urgent care, home care and so much more. We're the providers who take care of your health. Who better to help you manage your health care?
Our network is extensive. Unlike other HMOs, our network is strong. We have more than 2,000 doctors in our network plus 16 BayCare hospitals and over 300 BayCare health care facilities throughout Tampa Bay. But our network is more than just BayCare. It also includes Tampa General, AdventHealth, HCA, Lakeland Regional and more.
We simplify your life with all-in-one coverage. BayCarePlus bundles medical, hospital and prescription drug coverage into one convenient plan. Plus, we add extra benefits like dental, vision, fitness, hearing, over-the-counter (OTC) and grocery allowances, transportation and more.
Providing excellent service is what we're known for. We want you to be wowed by your experience with us. We're here to help you and we do it with a smile. Our customer service team will answer your call promptly and you won't have to deal with any complicated phone trees or overseas call centers.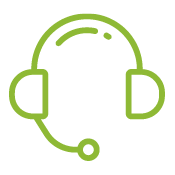 Service the Way It Should Be
With BayCarePlus, you'll receive great customer service. If you ever have an issue or question, your call will be promptly answered by one of our friendly and knowledgeable representatives. There are no complicated phone trees to navigate, and you'll never be endlessly transferred around to get an answer to your question.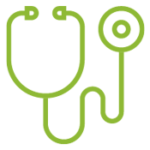 High-Quality Providers
With BayCarePlus, you'll have access to many of the area's doctors and hospitals, including those who are part of BayCare Health System. These providers share our commitment to delivering high-quality care and personal and attentive service. We work closely with your doctor, providing tools, information and funding that affords your doctor more time to sit and listen to you, help you stay healthy and coordinate your care if you're sick or injured. How we work with your doctors is unique to BayCarePlus. It isn't the typical approach for many health insurance companies, but we think it should be.
Interested in Learning More About a
BayCare
Plus

Medicare Advantage (HMO) Plan?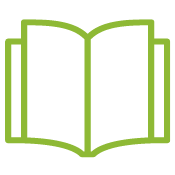 Request Your FREE Decision Guide
Download your FREE Medicare Advantage Decision Guide or request a copy by mail.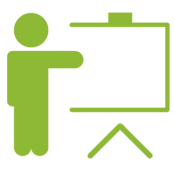 Attend a FREE Medicare seminar
Learn more about BayCarePlus plans at a FREE live seminar or webinar.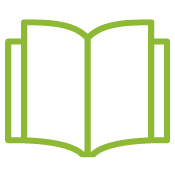 Schedule a Personal Consultation
Get your questions answered in a virtual or in-person appointment with a BayCarePlus advisor.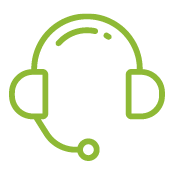 Talk with a Licensed Medicare Advisor
Discuss your options with a licensed Medicare advisor.