BayCare Home Infusion Pharmacy
About BayCare Home Infusion Pharmacy
BayCare HomeCare is a pharmacy provider of infusion, enteral and specialty medication services. With BayCare HomeCare infusion services, you can receive intravenous (IV) treatment safely from the comfort of your own home. Our pharmacy, located in Largo, provides infusion and specialty medications to adult and pediatric patients across 13 counties on the west coast of Florida and is accredited by The Joint Commission.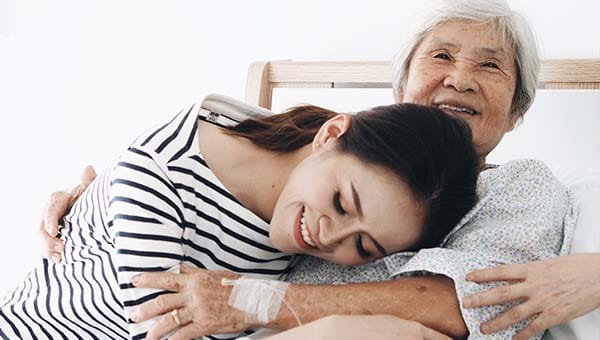 What Is Home Infusion Therapy?
Home infusion or IV therapy may be ordered by your physician to manage chronic and complex health conditions. From antibiotics and nutrition support to pain medication and immune therapy, our pharmacy will coordinate specialized care and the delivery of equipment in a timely manner in order to support your individualized needs.
Why Choose BayCare Home Infusion Therapy?
Home infusion therapy can provide rapid patient recovery and may improve the quality of life for patients. Additional benefits include:
24-hour access to a clinical pharmacist
Pharmacy service available 7 days a week
Convenient and cost effective
Delivery to your doorstep
Quality patient outcomes
Accepted Insurance Companies
BayCare Home Infusion accepts most major payers, Medicare, and Medicaid plans.
Contact us at (800) 854-3738 to speak to someone from our pharmacy team for more information.
Copay Assistance Programs
Insulin Copay Assistance Programs
Rheumatoid Arthritis / Psoriatic Arthritis Copy Assistance Programs
Frequently Asked Questions
What therapies are provided?

Hydration
Anti-infectives
Inotropes
Parenteral nutrition
Steroids
Pain management
Immune globulins
Blood products
Chemotherapy
Biologics
Enteral nutrition

Getting Started with Home Infusion Therapy

Before Hospital Discharge

Our team will coordinate with your hospital team to help plan your discharge and arrange your medication and tube feeding services.

Transitioning Home

Once we have all the necessary information, we'll prepare your medications and supplies, answer any questions you have regarding your therapy, and educate you on what to expect from us throughout your treatment. Our team will call you to confirm this information:

Your delivery address
Time of medication delivery
Insurance verification (prior authorizations if needed, copay, out-of-pocket max and expenses)


Once Home

Our clinical team will contact you throughout your treatment and continue to monitor your condition. We'll also notify you and your home health nurse of any changes made to your therapy including any necessary dose adjustments. Our clinical team will follow up with you regularly to schedule your refills for medications and supplies, as well as to confirm your next delivery date and time.

How will I receive my medications?

Before each medication and supply dispense, our pharmacy team will contact you to coordinate your delivery. Our trained patient service specialists deliver all infusion medications and supplies to your home.

Are infusions and supplies covered by insurance?

Please contact our team and we'll conduct a benefits check to determine your specific insurance coverage rules and if you have any out-of-pocket costs before beginning your therapy.

Are formula and other tube feeding supplies covered by insurance?

Supplies are typically covered by insurance; however, formula coverage varies by insurance. Please call our pharmacy to verify your coverage. If your therapy is not covered, our team will work with you to provide cost effective alternatives.

What's included in the perm diem?

Services, products and cost of operation are included in the per diem charges. This includes clinical monitoring by our pharmacy team, supplies and equipment, dispensing, insurance verification, obtaining prior authorizations and more.

What is a prior authorization?

Some insurance companies require that you receive approval before starting your infusion and tube-feeding therapies. Our team helps facilitate the prior authorization approval process with your insurance company to determine if your services will be covered. Unfortunately, the time it takes to receive a prior authorization approval or denial can take several days and sometimes weeks.

How do I update my insurance information?

If you need to update your insurance, call a member of our pharmacy team so we can update the information in your account. Plan changes and insurance company changes must be communicated so that we can bill the proper insurance.

Can I travel while on infusion therapy?

Patients who have plans to travel should contact our pharmacy team so that we can provide information regarding traveling with medications and how to ensure that your medications are safely transported.
Patient Referrals
If you're a physician or acute care manager who needs to refer a patient to BayCare Home Infusion, call, fax or email our office.

Referrals: (727) 394-6585
Fax: (800) 676-3127

Contact us at (800) 854-3738 to speak to a member of our pharmacy team.