Stay Safe with BayCare HomeCare
Leaving the hospital can be a relief, but you may need home health services to help you recover fully. BayCare HomeCare has taken proper measures and protocols to safely care for patients in-the-home environment should you need us. Strict infection prevention protocols based on the Centers for Disease Control and Prevention (CDC) guidelines have been implemented to ensure the safety of all parties involved during a home visit. Learn more about these enhancements in the video below.
Why Choose BayCare HomeCare
As the second largest provider of home care services in the State of Florida, BayCare HomeCare has provided quality home care to Florida residents since 1976. Dedicated to serving your needs, BayCare HomeCare offers services in 13 counties on the west coast of Florida, providing high quality clinical care, combined with the best patient experience at a competitive cost.
BayCare HomeCare is accredited by The Joint Commission, the highest standard of quality within the industry. When compared to other home health agencies, our hospital readmission rates are significantly lower. This means our patients stay right where they want to be: at home. We provide care at a lower cost than other home health agencies in our community, creating better value for our patients and payers alike.
BayCare HomeCare carries a Quality of Patient Care 4.5-star rating from the federal Centers for Medicare and Medicaid Services (CMS).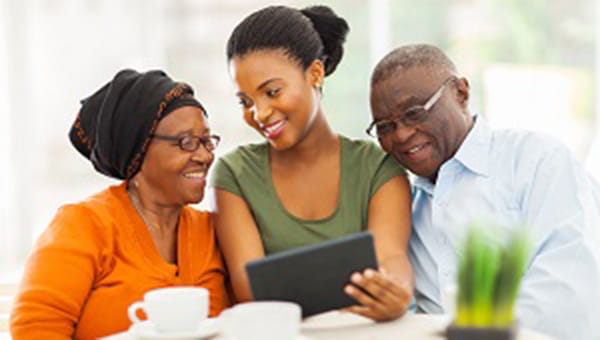 Request More Information
For more information about our HomeCare services or to order supplies, please fill out the form.
A Leading Quality Provider for Home Health
As one of the nation's leading home health organizations, BayCare HomeCare provides a full range of in-home patient care services throughout the Tampa Bay area.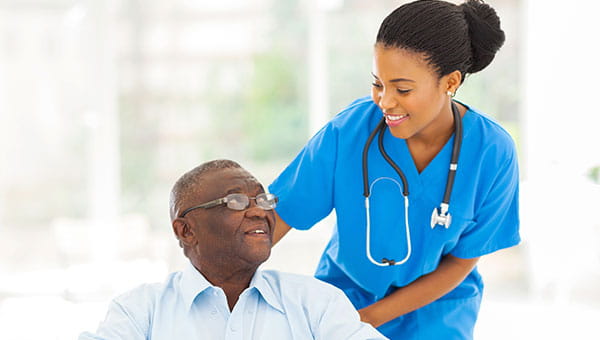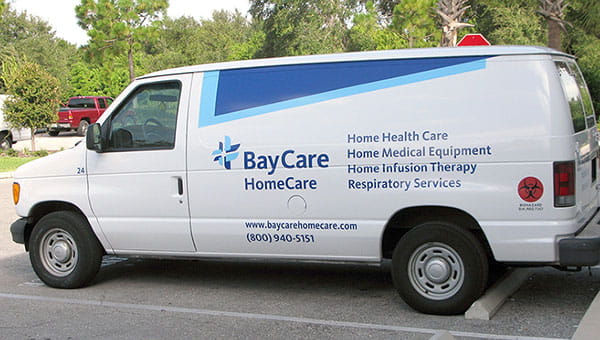 Medical Equipment Services
For maximum independence, we deliver a full range of medical equipment and assistive devices to the patient's home.
HomeCare Services
BayCare HomeCare provides the full range of in-home patient care services providing collaborative care coordination with patient, family, physician and home health treatment team. We provide skilled nursing, rehabilitation, disease management and infusion pharmacy services.