BayCareAnywhere - 24/7 Doctor Visits
When you or your child gets sick, you need care right away. For just $59 per visit, BayCareAnywhere® gives you 24/7 access to a live doctor so that you can get on the fast track to getting better. All you need to use our telehealth app is a smartphone, tablet or a computer with a webcam. Click here for a list of insurances accepted.
Visit with a Doctor in 5 Easy Steps:
Step 1: Download the BayCareAnywhere telehealth app from your iPhone or Android's app store, or go to BayCareAnywhere.org.
Step 2: Create an account.
Step 3: Choose your provider and start your virtual doctor's visit.
Step 4: If necessary for treatment, your doctor can send medication to your local pharmacy.*
Step 5: Feel better!
If the doctor determines that you need to be seen in-person, you can print your patient summary and present it at any BayCare Urgent Care to receive a $59 discount off your visit.
*Please note that not all BayCareAnywhere visits will result in medication. Controlled substances cannot be prescribed through BayCareAnywhere.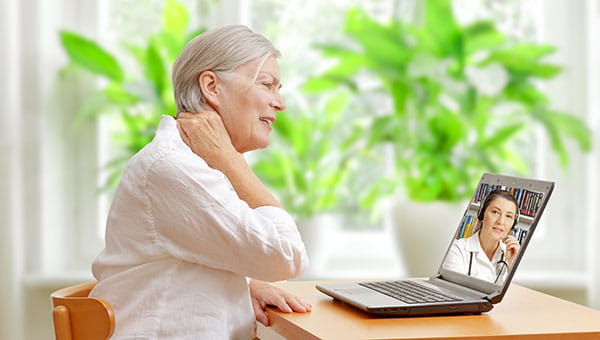 Conditions We Treat
COVID-19 pre-screening
Flu or cold
Cough
Conjunctivitis (Pink eye)
Low grade fever
Possible sinus infections
Skin rashes
Swimmers ear
And more
How BayCareAnywhere® Works
Can a doctor really diagnose me over video? A common question amongst people unfamiliar with BayCareAnywhere® and a valid one too. The answer is yes, with the latest advances in technology it has become possible for a physician to accurately diagnose and treat patients through video for specific conditions.