Sports Medicine
Whether you're a competitive athlete or a weekend warrior, the Sports Medicine Program at BayCare provides you with a winning team of medical professionals. We provide the most advanced treatments to accelerate your recovery, restore optimal performance and get you back in the game. In addition to excellent clinical care, we also provide expert direction in preventing injuries and enhancing sports performance. Through community outreach, we provide education and training to student athletes throughout Tampa Bay.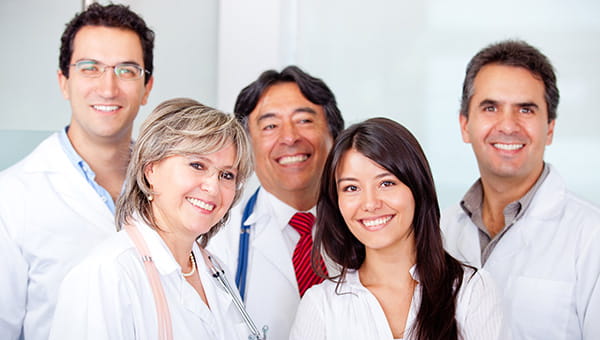 Find a Specialist
Ready for the next step? We'll help you find a specialist for quality care and treatment.
Our Team Treats You Like a Pro
Our Sports Medicine team features board-certified orthopedic surgeons, board-certified sports medicine physicians, physical therapists and certified athletic trainers who work together to coordinate your treatment from diagnosis to rehabilitation. Our athletic trainers are certified by the National Athletic Trainers' Association (NATA), licensed by the State of Florida, and experienced in providing care for acute musculoskeletal injuries. Our physical therapists are licensed by the State of Florida, have graduate-level training, and are experienced in providing care for chronic musculoskeletal injuries.
Sports Medicine Conditions
Our medical teams deliver individualized and highly skilled care that addresses all major sports injuries and post-operative conditions. These include sprains and fractures, knee, hip and shoulder tendonitis, dislocations, rotator cuff tears, over use injuries, head injuries, "return to play" decisions and sports medicine rehabilitation.
Performance Enhancement
We also focus on prevention, with sports-specific training and sports enhancement services that help patients achieve better flexibility, balance, agility, motor control, strength and power. Proper training can enhance performance and decrease the risk of injury. Some programs include movement screenings, injury prevention clinics, strength training and conditioning, warm-up routines, sport-specific movement instruction and nutrition and supplement aids.