Physicians and Staff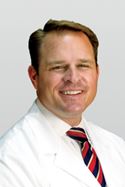 Kevin Huguet, MD
Medical Director, St. Anthony's Hospital
Dr. Huguet was born and raised in St. Petersburg, Florida. His undergraduate studies were completed at Florida State University in 1995. He received his Master of Public Health at the University of South Florida College of Public Health in 1997 in Infectious disease and Immunology. He received his medical degree from the University of South Florida College of Medicine in 2001, where he graduated in the top 10% of his class and received the prestigious membership to the Alpha Omega Alpha Honor Medical Society. His internship and residency in general surgery were served at the Mayo Clinic College of Medicine and completed in 2006. In addition, Dr. Huguet completed a post-graduate fellowship in minimally invasive surgery at the Mayo Clinic College of Medicine in 2007. His fellowship training included advanced laparoscopic surgery techniques such as bariatric surgery. Dr. Huguet is a Board Certified General Surgeon specializing in Minimally Invasive (Laparoscopic) Surgery.
Gretchen Miller, MSHS, BSN, RN
Bariatric Manager
Gretchen Miller is the manager of the Metabolic and Bariatric Center at St. Anthony's Hospital. In her role, Gretchen provides pre-and post-op surgery education and coordinates and participates in a range of administrative and clinical tasks related to the bariatric surgery program. Gretchen supports each patient is their journey to provide the best experience possible to help achieve their weight loss goals.
If you have any questions, please contact Gretchen at (727) 825-1495 or email.
Watch a short video from our physicians and staff.