Topic Index
Medical Information for Americans Traveling Abroad
Staying Healthy While You Travel
Common Health Problems Associated With Travel in Developing Countries
Safety While Traveling Abroad
What To Do If You Get Sick While Traveling
Traveling With Special Needs
Planning To Travel
Emerging Infectious Diseases
High Risk Diseases for Travelers
After You Return
Glossary
Travel medicine is a specialized area of health care that focuses on the needs of travelers, particularly those who travel to other countries.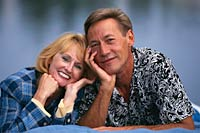 Generally, doctors and others who specialize in travel medicine are experts in infectious diseases. Their expertise often includes knowledge of specific geographical locations and information about health conditions and disease outbreaks in different countries.
Travel medicine specialists know requirements for foreign countries related to vaccinations, health reports, availability of medications, and other health care treatments for diseases and disorders.
For people planning to travel out of the U.S., particularly to the Africa, Asia, and Latin America, it is extremely important to talk with a travel medicine specialist or a doctor who is familiar with travel medicine, as far in advance of your trip as possible.
Although the U.S. government provides the latest information for the health and safety of U.S. travelers, it cannot replace having a personal relationship with a doctor who is knowledgeable about the needs of people who travel abroad and who can make specific recommendations in the context of your own health history.