Getting Support for Quitting Smoking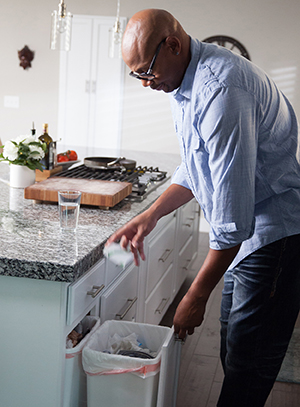 You don't have to go through the process of quitting smoking without support. Tell people you are quitting. The support of friends, coworkers, and family members can make a big difference. Face-to-face or telephone counseling can also be helpful, as can a stop-smoking class or an ex-smokers' group.
Set a quit date
If you're serious about quitting smoking, choose a date within the next 2 to 4 weeks. Mark it in bright, bold letters on a calendar you use often. Tell people about your quit date. Ask for their support. Let your friends and family know how they can help you quit.
Make a contract
A quit-smoking contract gives you a goal. Write out the contract and sign it. Have it witnessed, if you like. Then keep the contract where you'll see it often, or carry it with you. Read the contract when you're tempted to smoke.
Take action
On the day you quit, reread your quit contract. Think about the benefits you gain by quitting, such as better health and an improved sense of taste.
Remove cigarettes from your home, car, or any other place where you stash them.

Throw away all smoking materials, including matches, lighters, and ashtrays.

Review your list of triggers and your plan for coping with them.

Stay away from people or settings you link with smoking.

Make a survival kit that includes gum, mints, carrot sticks, and things to keep your hands busy.

Talk to your healthcare provider about using quit-smoking products, such as medication or a nicotine patch, inhaler, nasal spray, gum, or lozenges.
Ask for help
Sometimes you may just need to talk when you miss smoking. Ex-smokers are good to talk to, because they're likely to know how you feel. You may need extra support in the first few weeks after you quit. Ask a friend to call you each day to see how you're doing. Telephone counseling can also help you keep on track. Ask your healthcare provider, local hospital, or public health department to put you in touch with a phone counselor. You may also have to deal with doubters when you decide to quit. Explain to any doubters why you are quitting. Tell them that quitting is important to you. Ask for their support. Tell your smoking buddies that you can walk together instead of smoking together. If someone thinks you won't succeed, say that you have a good quit plan and ask for their support. Let him or her know you're sticking with it.
For more information
https://smokefree.gov/talk-to-an-expert

National Cancer Institute Smoking Quitline: 877-44U-QUIT (877-448-7848)