Domestic Abuse: Changing Your Life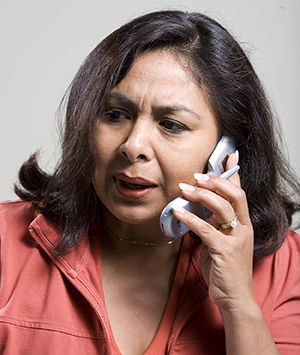 Abuse tends to get worse and occur more often over time. If you are being abused, plan ahead to get out for good. But don't feel discouraged if it takes more than one try. It often does. With courage and help from others, you can change your life.
Increase your safety now
You don't deserve to be abused. Prepare now to protect your health and safety:
Reach out for help. Contact a women's shelter for help with making your plans.

Have an emergency exit. Know how to get out of your home in a hurry. Find a back door or window that you can leave through.

Make a plan. Decide where to go in an emergency. Learn how to get there without a car. If you have children, make sure they know how to get there if you can't be with them.

Signal for help. If you trust a neighbor, set up an emergency signal, such as a crooked window blind. Ask the neighbor to call the police if they see this sign.
How to start
Leaving an abuser can be dangerous. Often the safest time to leave is soon after your abuser has made up with you. But you are the best judge of when to leave. Trust your instincts and get ready. That way you can act quickly when the time is right. To get ready, do the following:
Pack an emergency bag. Include clothing, cash, car keys, any daily medicines, and important papers (such as birth certificates). Have a trusted friend keep these items for you.

Find a safe place to live. A friend's house or a women's shelter may offer protection until you find a more permanent place. 

Look into job training. Many women's shelters provide job referrals and child-care services.
Seek legal protection
Domestic abuse is against the law. Find out what your rights are. Women's shelters or hotlines can help you get started.
You're not alone
Remember that you are not alone. Look to friends, family, religious leaders, and counselors for support. Women's shelters and social services can also help. Check online for resources in your area. Contact the National Domestic Violence Hotline at www.thehotline.org. Or call them at 800-799-7233 or TTY 1-800-787-3224.