Jason P. Wilson, MD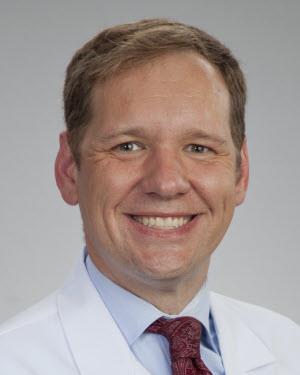 What Happens After a Breast Cancer Diagnosis

July 31, 2019

Dr. Jason Wilson walks listeners through what happens after they receive a breast cancer diagnosis.Learn more about BayCare's cancer services.

Your browser does not support the audio element.
BMG introduces Dr. Jason Wilson, Surgical Oncology - Diseases of the Breast...

Dr. Jason Wilson discusses his oncology background and journey to BayCare Medical Group.
Morton Plant North Bay
BayCare Physician Partners ACO
BayCare Physician Partners
Morton Plant Hospital
BayCare Medical Group
We Accept the Following Insurances
All reviews have been submitted by patients after seeing this provider. To learn more click here.

Provider Explained Things Clearly

Provider Listened Carefully

Provider Was Easy To Understand

Provider Knew Medical History

Provider Spent Enough Time

265 Reviews, 66 Comments

8/25/2023 | BayCare Verified Patient

The physician spent a great amount of time with me to explain my diagnosis and option for treatment. He listens to my concern. He advocates for me with the plastic surgeon to have my surgery sooner.

8/2/2023 | BayCare Verified Patient

Dr. Wilson was so thorough, instilling my confidence and trust in him Immediately !

7/21/2023 | BayCare Verified Patient

Excellent Surgeon & very supportive & helpful!

7/21/2023 | BayCare Verified Patient

Provider was unprepared for my visit. My chart and results were not reviewed beforehand because he had no idea why we were there for my appointment. He had a nonchalant attitude and offered very little medical guidance except to just quote his statistics and options like a robot. He also seemed annoyed that my husband had questions and was concerned about the time (keep looking at clock). I am sure he is used to talking about cancer and mastectomies on a daily basis and acting like it is no big deal. But it is a big deal to me and a-little compassion would have been appreciated. We decided against using this provider at Baycare.

5/29/2023 | BayCare Verified Patient

He talked about the procedure. He explained clearly and concisely what would be done, and what to expect after.
Breast Oncology Surgery|Breast Oncology Surgery|Surgery
University Of Florida College Of Medicine
Roswell Park Cancer Institute
University Of Florida
BayCare Health System
The Comprehensive Breast Care Center-Trinity
2102 Trinity Oaks Blvd
Ste 202
New Port Richey,
FL
34655
The Comprehensive Breast Care Center-Clearwater