Jason P. Wilson, MD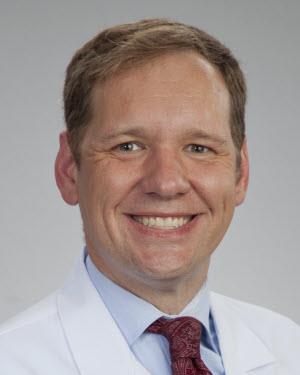 What Happens After a Breast Cancer Diagnosis

July 31, 2019

Dr. Jason Wilson walks listeners through what happens after they receive a breast cancer diagnosis.Learn more about BayCare's cancer services.

Your browser does not support the audio element.
BMG introduces Dr. Jason Wilson, Surgical Oncology - Diseases of the Breast...

Dr. Jason Wilson discusses his oncology background and journey to BayCare Medical Group.
BayCare Medical Group
BayCare Physician Partners
BayCare Physician Partners ACO
Morton Plant Hospital
Morton Plant North Bay
We Accept the Following Insurances
All reviews have been submitted by patients after seeing this provider. To learn more click here.

Provider Explained Things Clearly

Provider Listened Carefully

Provider Was Easy To Understand

Provider Knew Medical History

Provider Spent Enough Time

318 Reviews, 89 Comments

12/30/2022 | BayCare Verified Patient

All good no bad

12/28/2022 | BayCare Verified Patient

Friendly, professional and compassionate

12/22/2022 | BayCare Verified Patient

Avery good experience

11/16/2022 | BayCare Verified Patient

Seems like he cared for me personally. Good experience

11/15/2022 | BayCare Verified Patient

Dr. Wilson is very easy to talk to
Dr. Jason Wilson is board certified in general surgery and specializes in breast surgery and melanoma. He received his undergraduate degree in biology from Furman University in Greenville, South Carolina. He then earned his Doctor of Medicine from the University of Florida in Gainesville, FL. Dr. Wilson then completed a general surgery residency at the University of Florida, before completing a surgical oncology fellowship at Roswell Park Cancer Institute in Buffalo, New York where he was awarded the E. D. Holyoke Surgical Oncology Fellow award. Dr. Wilson has served in several leadership positions within BayCare including serving on the BayCare Medical Group Board of Directors and serving as president of the North Bay Hospital Medical Staff. He also serves on national committees including serving on the Governing Council of the Young Fellows Association of the American College of Surgeon.
Breast Oncology Surgery
Breast Oncology Surgery
Surgery
BayCare Health System
Roswell Park Cancer Institute
University Of Florida
University Of Florida College Of Medicine
The Comprehensive Breast Care Center-Trinity
2102 Trinity Oaks Blvd
Ste 202
New Port Richey,
FL
34655
The Comprehensive Breast Care Center-Clearwater