Ashley R. Wilk, DO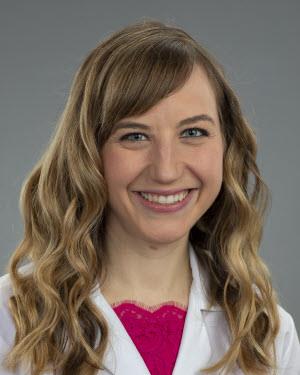 Doctor Visits and Your New Baby

August 04, 2021

Dr. Ashley Wilk answers all the questions on well baby visits and what to expect for you and your baby during each visit.

Your browser does not support the audio element.

Effects of Poor Sleep on Your Health

October 03, 2018

It is estimated that 50-70 million Americans suffer from some type of sleep disorder. Ashley Wilk, DO, discusses how poor sleep and sleep disturbances are associated with poorer overall health, and how good sleep hygiene can help you get the restorative sleep that you need. Learn more about BayCare's sleep services.

Your browser does not support the audio element.
BayCare Medical Group
BayCare Physician Partners
BayCare Physician Partners ACO
AB Family Medicine - Family Medicine
We Accept the Following Insurances
All reviews have been submitted by patients after seeing this provider. To learn more click here.

Provider Explained Things Clearly

Provider Listened Carefully

Provider Was Easy To Understand

Provider Knew Medical History

Provider Spent Enough Time

79 Reviews, 24 Comments

5/22/2022 | BayCare Verified Patient

She is the best ! She really cares about you and can remember personal things you told her months ago about whats going on in your life besides medical stuff

2/21/2022 | BayCare Verified Patient

They are always good spirit.....smiling and upbeat.

2/9/2022 | BayCare Verified Patient

Dr Wilk always pays attention to every word you say and always ask your opinion if she has a suggestion about your care. She is the best !!!! She really cares about you

1/5/2022 | BayCare Verified Patient

Very good

11/18/2021 | BayCare Verified Patient

Very aware of all my concerns.
Dr. Ashley Wilk is board certified in family medicine and serves as a core faculty physician for the Florida State University College of Medicine/Winter Haven Hospital Family Medicine Residency Program at BayCare. She teaches resident physicians in the program, providing in-depth instruction in family medicine. During their residency, physicians train and provide care in Polk County. Dr. Wilk completed her undergraduate degree in biological sciences at Michigan Technological University in Houghton, Michigan. She then earned her Doctor of Osteopathic Medicine from Michigan State University College of Osteopathic Medicine in East Lansing, Michigan. She continued her medical education by completing a family medicine residency at Henry Ford Macomb Hospital in Clinton Township, Michigan. She works to better the health care environment in the surrounding community. As an osteopathic physician, she partners with patients to treat the entire person, not just their medical condition. Dr. Wilk is devoted to providing patients with the knowledge needed to lead a healthier lifestyle. She's compassionate, enthusiastic and dedicated to providing individualized care for each patient she encounters. Dr. Wilk is a member of the American Board of Family Medicine.
Henry Ford Macomb Hospital - Clinton Township
Michigan State University College Of Osteopathic Medicine
Winter Haven Family Health Center II