BayCare embraces innovation, incorporating telehealth, new technology and state-of-the-art facilities to help improve population health.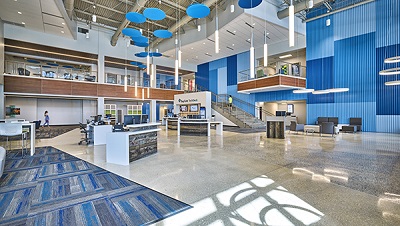 BayCare's telehealth service has grown substantially since 2016. This innovative approach helps provide patients with convenient access to affordable and high-quality care.
BayCareAnywhere®, a 24/7 mobile application which costs $59 per visit, helps patients connect to a health care provider live and in real-time from home, work or traveling.
Walk-In Care Provided by BayCare in Publix Supermarkets in the Tampa Bay area allows shoppers to access a health care provider while shopping.
Telehealth played a critical role during the COVID-19 pandemic, providing more than 67,000 visits for virus screenings, regular checkups, follow-up visits and behavioral health.
BayCare has introduced a first-of-its kind BayCare HealthHub, an innovative and high-tech health and wellness destination designed to make life better for residents in the Tampa Bay area.