Cancer Care at Morton Plant Hospital
Morton Plant Hospital is proud to provide comprehensive cancer care in Clearwater. Our network includes many convenient locations, expert physicians, and cancer support services. As part of BayCare's Cancer Network of Care, our care extends throughout the greater Tampa Bay area.
Our Location
Morton Plant Hospital
400 Pinellas St., Suite 240
Clearwater, FL 33756
We strive to educate our patients, their support system and our community about the causes and risk factors for cancer, the importance of early detection and the treatment options that are available. Below are just a few of the cancers for which we offer treatment:
Morton Plant Hospital is accredited by the Commission on Cancer (CoC), which recognizes hospitals that treat cancer as a complex group of diseases requiring consultation among surgeons, medical and radiation oncologists, diagnostic radiologists, pathologists, and other cancer specialists. CoC accreditation challenges Morton Plant Hospital to stay focused on patient-centered needs and encourages continued measurement of quality care against national standards.
Our treatments include:
Screening & diagnosis
Diagnostic testing
Outpatient chemotherapy
Radiation therapy
Surgery
Biologic, hormonal, and infusion therapy
Lymphedema rehabilitation
Targeted drug therapy
And much more
A Place for Her
BayCare HomeCare is pleased to offer the Florida community, "A Place for Her" featuring a complete line of post mastectomy, lumpectomy, and reconstructive products. Our products include: Breast Prostheses, Mastectomy Brassieres, Recovery (Post Surgical) Camisole, Breast Partials, Shapers, and much more.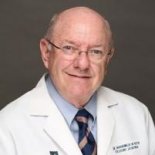 Breast Cancer Risks and Screenings
January 08, 2020
Dr. Peter Blumencranz discusses breast cancer risks and screenings.Learn more about BayCare's Cancer Services