Clinical Quality at Winter Haven Hospital
In the 100 Top Hospitals® 2022 national report, Winter Haven Hospital is compared to 259 other large hospitals across the country. In support of our philosophy of continuous improvement, we are proud that this achievement represents us placing in the 96th percentile in continuous improvement in reducing costs to Medicare beneficiaries over the last five years. Winter Haven Hospital ranked in the 80th percentile in the 50 Top Cardiovascular Hospitals® report in 2022. Cardiovascular services include care for heart attack, heart failure, open heart surgery and interventional heart procedures.
Winter Haven Hospital is part of BayCare Health System, which scored in the 85th percentile in the 15 Top Health Systems® 2022 national report. BayCare focuses on continuous process improvement and most importantly, patient safety, in caring for hundreds of thousands of patients and families each year.
Here are a few areas we consider critical to our mission in delivering exceptional patient care: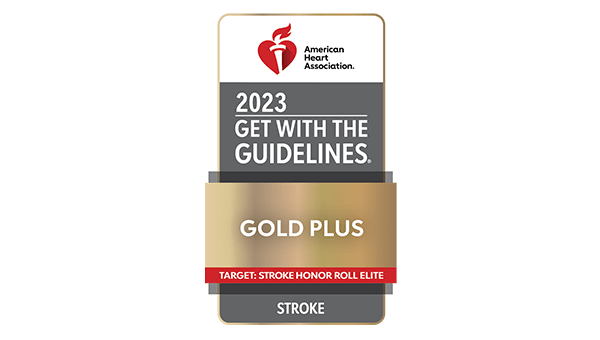 Gold Plus Achievement Award for Stroke (2023)
Winter Haven Hospital received the American Heart Association/American Stroke Association® Get With The Guidelines® Gold Achievement Award for Stroke. This award recognizes the hospital's commitment to providing the most appropriate treatment to stroke patients according to nationally recognized, research-based guidelines.
Willingness to Recommend Our Hospital (July 2023 release)
A National, standardized survey of hospital patients about their experiences during a recent inpatient hospital stay. This is also referred to as HCAHPS (Hospital Consumer Assessment of Healthcare Providers and Systems). The information below is included on that report for Winter Haven Hospital.
Percentage of patients who reported YES they would definitely recommend the hospital.
Additional Resources for Comparing Hospitals and Health Care Systems

100 Top Hospitals and 15 Top Health Systems are registered trademarks of Merative