BayCare Supply Chain Management
Overview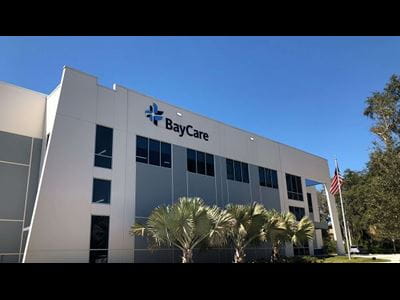 The BayCare Supply Chain organization is driven to innovate and create value in our support of clinical excellence throughout BayCare. We seek trusted partnerships to support our goals of delivering a resilient, reliable, highly efficient supply chain that meets the growing needs of our integrated delivery network. Key entities include:
BayCare Purchasing Partners, LLC
BayCare Purchasing Partners, LLC (BPP) is a Group Purchasing Organization (GPO) exclusive to BayCare membership. Limited membership assures alignment around shared objectives and a high degree of contract compliance.BPP is passionate about strategic sourcing and partnership with our business partners to meet the needs of our membership.Aligning with BayCare's Mission and Values, BPP deploys an inclusive sourcing strategy to ensure opportunities for diverse and community-owned partners.
Contract Portfolio & Strategic Sourcing Solutions
BPP provides end-to-end supply chain solutions including Physician Preference Implants, Medical/Surgical Supplies, Capital Equipment, Purchased Services, and other non-medical supplies.Our team of professionals specialize in providing unique and creative contracting solutions tailored to fit our members' specific needs while achieving competitive pricing, and exceptional quality.
Value Analysis & Clinical Integration
BPP's clinically integrated Value Analysis Teams drive standardization and improved outcomes through research driven product selection. The specialty specific teams oversee BayCare's product evaluation process, equipment and service standardization initiatives, and variation management opportunities. Our model drives value and improved patient outcomes through clinical engagement, vertical integration and true clinical collaboration.
BayCare Integrated Service Center, LLC
The "BISC" is a 250,000 square foot distribution center housing a number of centralized services for BayCare. Our self-distribution model allows direct management of the complex inventory management, distribution and transportation needs of our members across the Tampa Bay area, while driving value and operational efficiencies.
Supplier Diversity
It is BayCare Health System's goal to create mutually beneficial business relationships with diverse suppliers that strengthen the communities in which we operate. Diverse and local suppliers that demonstrate the ability to add value, provide high-quality goods and services that are competitively priced, reliable and aligned with our strategic business model will have the opportunity to be included in our sourcing process.
Diverse and local suppliers interested in sharing company and certification information for future contracting opportunities should contact BayCare Purchasing Partners via email at MM.Contract@BayCare.org.
Supplier Information
All BayCare suppliers are expected to comply the following when engaged in business with any BayCare entity:
All suppliers must adhere to all BayCare policies and procedures and accrediting agency standards. BayCare reserves the right to deny access to any vendor representative that does not adhere to established policies and procedures.
Vendor representatives are required to register with Symplr (www.symplr.com) and complete all required initial and ongoing training. All fees associated with registration are the responsibility of the vendor.
Vendors are expected to conduct business in a professional manner, respecting the diversity of our team members, physicians and patients.
Vendors visiting a BayCare location must have a specific appointment or be otherwise scheduled prior to the visit. Vendors are only permitted to visit with scheduled personnel and may not roam the facilities after a scheduled visit. All representatives are required to sign in and validate their active credentials with each scheduled visit to one of our healthcare facilities.
All new product, equipment or service opportunities should be reviewed with BayCare Purchasing Partners and Value Analysis prior to discussing the new introduction at one of our sites. All new opportunities require prior review and approval by the clinically integrated Value Analysis Teams to ensure successful implementation and high-quality outcomes.