BayCare's Faith Community Nursing (FCN) programs date back to 1991. BayCare's Faith Community Nursing (FCN) celebrated 30 years of devotion to the Tampa Bay community in 2021. As part of its mission, BayCare is dedicated to assisting faith communities in developing health ministries that promote wellness and whole person health by addressing emotional, physical, and spiritual needs. Over 300 faith community nurses are currently affiliated with BayCare's FCN programs in more than 8 counties near Tampa Bay. BayCare's team of coordinators at 4 flagship locations, offer training, mentoring, materials, supplies, CE events, and liability coverage, all FREE for the nurses. Also a free service, coordinators serve as consultants to the faith communities to help identify their own volunteer nurses for orientation and facilitate mutual goals and plans for development.

Download the Faith Community Nursing monthly newsletter.
What Is a Faith Community Nurse?
Faith Community Nursing (FCN) is a recognized specialty by the American Nurses Association. Faith community nurses are pastoral, spiritually mature, licensed registered nurses. Focusing on the intentional care of the spirit, the nurse blends the community members' faith and definition of living well with the science of medicine to enhance quality of life. This opportunity is available to all faith communities and all licensed nurses, whether employed or retired. There is no requirement to be employed by, be a customer of, or be affiliated with BayCare. In collaboration with faith community leaders and members, as well as community agencies, our goal is to facilitate an environment where good health can be sustained and enjoyed.
What Are the Specific Roles of the Faith Community Nurse?
Health advocate
Volunteer coordinator
Support group facilitator
Health advisor
Health educator
Integrator of faith and health
Health referral agent
Who Supports Faith Community Nurses?
BayCare Faith Community Nursing program leadership will provide direct support through continuing education, resource assistance and collegiality.
A faith community nurse ministry is not a ministry of one person. It is a ministry of the community of faith. A Health Ministry Team within that community will organize in order to develop the form and function of an overall strategy for health ministry, and then interpret that plan to the larger community of faith. That team should be made up of a group of people from various backgrounds who possess a strong interest in health and wellness. Enlisting a faith community nurse as a member of that team is encouraged but not mandatory.
What Are the Benefits to the Faith Community?
Equips the faith community to reaffirm its role in ministry to the whole person
Enhances the ability of the faith community to respond to identified health needs which, in turn, impacts the wellness of that community
Increases awareness of and access to community health resources, health care expertise and services
Promotes access to the medical expertise and services available across BayCare Health System
Have Questions about Becoming a Faith Community Nurse?
BayCare Faith Community Nurse Coordinators will be happy to address your questions. Contact one via any of the phone numbers or email links below: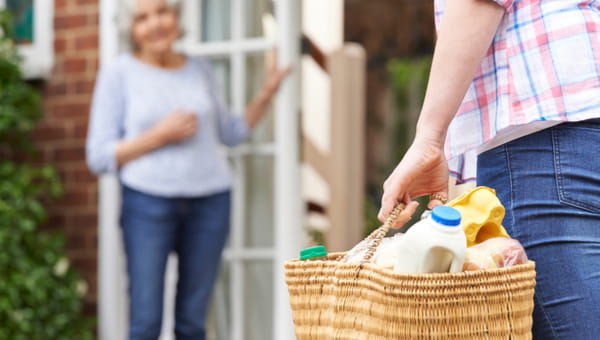 Community Resources
Do you need help finding resources that provide assistance for food, housing and paying your bills? Find Help Florida can connect you with programs and services close to you.
Additional Resources about BayCare