BayCare Kids Wellness and Safety Center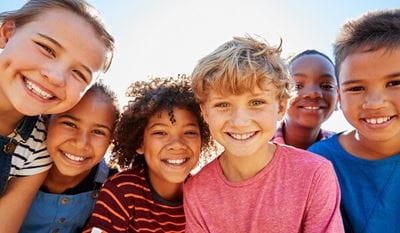 The purpose of the BayCare Kids Wellness and Safety Center is to provide leadership, experience and expertise as a community and state resource, and to advocate for the health and well-being of children and their families. We aim to keep kids and families healthy, safe and informed by providing information that meets each family's unique needs and concerns. Whether you're caring for a new infant, a busy toddler, a developing preschooler, a grade schooler or a teenager, we have educational programs and resources that apply to each age group.
We offer a range of age-specific community health and safety programs that encourage and empower children to develop healthy nutrition habits and vital safety skills. Our wellness and safety experts provide educational lessons to students in their own classrooms at their teacher's request. These programs can also be adapted for playgroups, summer camps, community centers and other out-of-school settings. We offer wellness and safety classes at several convenient hospital locations as well.
We offer programs that are relevant and accessible to the entire Tampa Bay community, regardless of income. Our team members also travel throughout the area, bringing services and classes to a neighborhood near you.
For more information about any of our programs or services, call (813) 615-0589 or fax (813) 972-2185.