Minimally Invasive Spine Surgery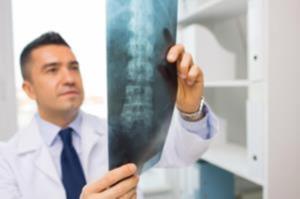 If you have been diagnosed with a spinal condition and conservative treatment has failed, minimally invasive spine surgery may be the answer. Minimally invasive spine surgery, or MIS, is a surgical procedure that uses a small incision about an inch wide, as opposed to traditional open back surgery that requires a much larger incision. During MIS, the surgeon begins by creating a small incision in the back or neck and placing a small tube through the incision. The muscles are moved aside, not cut, to allow room for the tube. When the tube is in place, a small lighted camera and the surgical tool are inserted into the tube and a surgeon can perform the procedure without trauma to the surrounding tissues and muscles of the spine. 
Less blood loss and muscle damage, reduced time in the operating room, faster healing and minimal scar tissue are just a few of the many benefits of minimally invasive spine surgery. 
Types of Minimally Invasive Spine Surgeries
Anterior cervical discectomy and fusion (ACDF)
Discectomy
Kyphoplasty
Laminectomy
Laminotomy
Lumbar disc herniation surgery
Transforaminal lumbar interbody fusion (TLIF)
Morton Plant Hospital is the first hospital in the Tampa Bay area to use the Mazor Robot® in performing minimally invasive spine surgery robotically.
Conditions Treated by Minimally Invasive Spine Surgery
Arthritis 
Annular tear
Bone spurs
Facet joint syndrome
Foraminal stenosis
Pinched nerves
Minimally Invasive Spine Surgery Locations
Mease Countryside Hospital
Mease Dunedin Hospital
Morton Plant Hospital
Morton Plant North Bay Hospital
St. Anthony's Hospital
St. Joseph's Hospital
St. Joseph's Children's Hospital
St. Joseph's Hospital-North
South Florida Baptist Hospital
Winter Haven Hospital
Contact Us
BayCare offers minimally invasive spine surgery at locations throughout the Tampa Bay area. If you have pain in your neck, back, legs or arms, your doctor can determine if conservative treatments are right for you or if you are a candidate for minimally invasive spine surgery. BayCare proudly serves patients in Tampa, Clearwater, St. Petersburg, Safety Harbor, Dunedin, New Port Richey, Plant City, Winter Haven, Lutz and the surrounding areas. 
For more information or a referral to a doctor who performs minimally invasive spine surgery, call (855) 314-8347 or find a doctor near you.