Pediatric Neuroscience Services in Tampa, Florida
St. Joseph's Children's Hospital offers comprehensive pediatric neuroscience services to evaluate, diagnose and treat neurological disorders, including complex disorders, that interfere with the quality of a child's life.

Our multidisciplinary team works together to provide the highest quality care for children with disorders of the brain, spine, and nervous system. Our expert team includes:
Pediatric Neurologists
Pediatric Neurosurgeons
Pediatric Neuro-oncologists
Pediatric Orthopedic Surgeons
Neonatal and Pediatric Critical Care Physicians
Advanced Practice Providers
Registered Nurses
Respiratory Therapist
Occupational and Physical Therapists
Child Life Specialists
Pharmacists
Dietitians
Neurodiagnostic testing is also offered including neuroimaging services like SPECT/PET, CT, MRI scans, angiography and ultrasound.
Neurology
Our team treats a wide range of neurological and developmental disorders including neuromuscular disorders, movement disorders, epilepsy, headaches, and sleep disorders. Our expert team uses their extensive training and knowledge to provide specialized care for each child.
Neurosurgery
We offer surgical treatment for children of all ages with conditions pertaining to the brain, spine and spinal cord. Our expert neurosurgery team treats a multitude of conditions, from common to complex, while creating treatment plans for each child based on their individual needs.

The advancement of surgical techniques and innovative technology has allowed for improved precision and surgical outcomes in the field of neurosurgery. We're the first children's hospital in the southeast to adopt cutting-edge medical imaging technology that recreates a 360-degree model of a patient's brain. It also allows our surgeons to walk-through surgery in virtual reality before the actual surgery. Doctors can guide children and their families through the patient's own anatomy in virtual reality as well, giving them a better understanding of the child's condition and treatment options than ever before. Mapping and navigation technology can also be used during surgery.
Pediatric Neuro-Oncology
Our neuro-oncology experts specialize in treating infants, children, teens and young adults who have complex brain and spinal cord tumors. We offer personalized care based on innovative new therapies including modern chemotherapeutic agents and targeted drugs, to provide the best possible treatment. Our active long-term follow-up effort helps identify and treat the late side effects of disease in childhood brain tumors.
Neurocritical Care
Within our pediatric intensive care unit (PICU) and our neonatal intensive care unit (NICU) we provide care for critically ill infants, children and adolescents with conditions affecting the brain. Whether it's a direct neurological condition or injury or a brain-related complication from other diseases, our team of experts, provides the critical care that these children need to give them the best chance at normal development and function.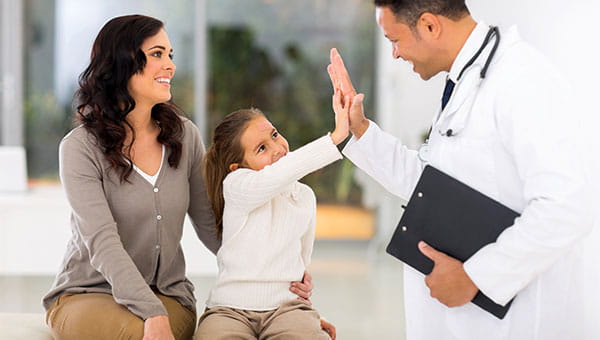 Request a Physician Referral