Cancer Care at St. Joseph's Hospital
Located centrally in Tampa, Florida St. Josephs' Hospital offers the spectrum of cancer care, through our St. Joseph's Cancer Institute. As part of BayCare we have a full network of care, with convenient locations across the greater Tampa Bay area. The Cancer Institute's goal is to support and help our residents in the battle against cancer by offering the best in specialized cancer care with board-certified cancer specialists, advanced technology, and cutting-edge cancer research.
The St. Joseph's Hospitals cancer institute reaches across the greater Tampa area with coordinated care among the following hospitals:
We believe that compassionate care provided by a professional, friendly team is important for creating an environment of comprehensive healing. Our patients often comment on the feeling of security and trust they develop with the Cancer Institute physicians and staff. We pride ourselves on providing:
Specialized care
Personal service
Safety
Privacy
Convenience
Family-friendly environment
Our board-certified surgeons, oncologists and radiologists specialize in diagnosing and treating the following cancers:
Comprehensive Chemotherapy Services
Our ambulatory infusion center and 30-bed adult oncology unit provide specialized care and symptom management to patients with all types of cancer. All of our nurses are certified in chemotherapy administration, and dedicated on-site pharmacists and nutritional therapists are available for one-on-one consultations with patients.
We have an multidisciplinary team within our Cancer Institute that meet twice weekly to coordinate all services required for the oncology patient. This comprehensive team pairs physicians, pharmacists and nurses with chaplains, social workers, physical therapists, speech therapists and enterostomal therapists. The team also coordinates care with home health agencies and Hospice services, and refers patients and their families to local support and educational groups. One-on-one consultation with team members is available.
Listen to a Podcast
BayCare HealthChat® is the official podcast series of BayCare. Filter for "Cancer" to find podcasts relevant to your cancer care journey.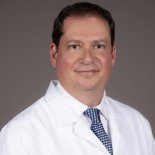 Lung Cancer Screening
November 23, 2022
Lung cancer is by far the leading cause of cancer death, making up almost 25% of all cancer deaths. Early diagnosis is key in trying to prevent or possibly cure it. Dr. Jonathan Waxman, a board-certified general and thoracic surgeon discusses lung cancer, lung cancer screening, and the benefits of low-dose CT scans.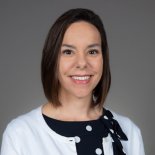 Your Emotions and Cancer
January 26, 2022
A cancer diagnosis can affect the emotional health of patients, families and caregivers. Jessica Kilgore, a licensed mental health counselor at BayCare Health System discusses the common emotions that come along with a cancer diagnosis and shares tips on how to manage those emotions.