Pediatric Cancer Services in Tampa, Florida
Bayless Cancer Institute
When your child is diagnosed with cancer it affects the entire family. We know the journey is difficult, that's why our expert team is here to guide you, providing the entire family with education and emotional support along the way.
The Bayless Cancer Institute at St. Joseph's Children's Hospital offers the newest treatment options for children diagnosed with cancer and blood disorders. Our board-certified specialists have expertise in the most common to rare pediatric cancers and blood disorders and our team is passionate about elevating the quality care for all our patients. Our approach to care includes a dedicated multidisciplinary team who work closely together to determine the best course of treatment for each individual child. This team of experts meets regularly to discuss every aspect of a patient's case. This makes sure that each child, at every stage of treatment, has a personalized care plan and gets the best possible recommendations.
We offer a full range of services and treatments for pediatrics cancers and blood disorders. Including but not limited to:
Specialized pediatric hematology-oncology care team
Inpatient care
Radiation therapy and chemotherapy
Surgical treatments
Neuro-oncology
Outpatient testing and procedures
Child Life Specialists, Case Management , Social Workers and our Patient Care Leader are incredibly important to our program and add multiple layers of support for patients and families throughout their care journey.
Pediatric Cancer Research
We're a member of several research organizations designed to provide the most up to date treatments for cancers and blood disorders. We're a full member of the Children's Oncology Group (COG), the Beat Childhood Cancer Consortium and we participate in industry related hematology clinical trials. As a Children's Oncology Group (COG) institution, St. Joseph's Children's Hospital has access to and participates in research through cutting-edge clinical trials. Clinical trials allow our treatment team to provide the most effective treatments for your child's diagnosis that will improve not only your child's health outcome and quality of life, but every child's. Speak with your child's oncologist to learn about the best available trials for their diagnosis.
Conditions We Treat
Our expert team of specialists treat a variety of conditions from more common to rare:
Pediatric Leukemias and Lymphomas
Acute Lymphoblastic Leukemia (ALL)
Acute Myelogenous Leukemia (AML)
Acute Promyelocytic Leukemia (APL)
Chronic Myelocytic Leukemia (CML)
Hodgkin Lymphoma
Langerhans cell Histiocytosis
Non-Hodgkin Lymphoma
Brain and CNS Tumors
Anaplastic Astrocytoma
Astrocytoma
Atypical Teratoid Rhabdoid Tumor
Choroid Plexus Brain Tumor
Craniopharyngioma
Diffuse Intrinsic Pontine Glioma (DIPG)
Dysembryoplastic Neuroepithelial Tumor (DNET)
Embryonal Brain Tumors
Ependymoma
Ganglioglioma
Germinoma of the Central Nervous system
Glioblastoma Multiforme
Glioma
Gliomatosis Cerebri
Hereditary Paraganglioma-Pheochromocytoma Syndrome
Li-Fraumeni Syndrome
Low-Grade Gliomas
Malignant Glioma
Medulloblastoma
Meningioma
Neurofibromatosis type 1 and 2
Oligodendroglioma
Optic Pathway Glioma
Pilocytic Astrocytoma
Pleomorphic Xanthoastrocytoma
Spinal Cord Tumors
Tectal Gliomas
Pediatric Solid Tumors
Desmoplastic Small Round Cell Tumor
Ewing Sarcoma
Germ Cell Tumors
Hepatoblastoma
Melanoma
Neuroblastoma
Osteosarcoma
Retinoblastoma
Rhabdomyosarcoma
Wilm's Tumor
Hematology and Blood Disorders
Anemia
Hemophilia
Von Willebrand Disease
Rare bleeding Disorders
Platelet Disorders
Idiopathic Thrombocytopenia Purpura (ITP)
Aplastic Anemia
Thrombosis and Clotting Syndromes
Thalassemia
Sickle Cell Anemia
Diamond Blackfan Anemia
Fanconi Anemia
Hereditary Spherocytosis
Pancytopenia
Thrombocytopenia
To make an appointment with a pediatric hematology-oncology specialist call (813) 321-6820.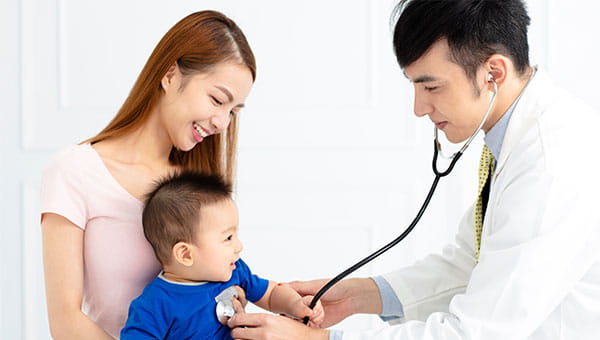 Request a Physician Referral