St. Joseph's Children's Hospital
Tampa, FL
St. Joseph's Children's Hospital is well known throughout the southeast United States as a leader in pediatric heart and cancer care. With 80 pediatric physician specialists representing 25 medical and surgical disciplines, the staff offers the care St. Joseph's Children's Hospital is known for. Parents have the confidence of knowing that the specialized pediatric services offered are further strengthened by St. Joseph's Hospital full-service medical center, including the 24-hour Steinbrenner Emergency/Trauma Center for Children. At St. Joseph's Children's Hospital, we treat more children than any other hospital in Tampa Bay, so you can rest assured your child will receive the best expert care close to home in Tampa. St. Joseph's Children's Hospital is proud to offer specialized in-patient and outpatient pediatric care to children and their families in multiple locations throughout west central Florida.
Visit Our Location
St. Joseph's Children's Hospital
3001 W. Dr. Martin Luther King Jr. Blvd.
Tampa,
FL
33607
BayCare Compass
Finding your way just got easier! Use the BayCare Compass mobile or web app to help guide you at Winter Haven Hospital and other select BayCare hospitals.
Visiting Hour Policies  
Recommended visiting hours are 11am to 8pm. We ask that only two persons visit at a time; additional visitors may be approved by nursing staff. Children under age 12 must be supervised by an adult visitor at all times. After 8pm and before 11am, visitors with permission to stay will receive a color coded badge from security through the Emergency Department.

Dining
Located on the first floor of the hospital, Seasons Café is open daily from 6:30am to 2am. The cafe has a wide variety of items including daily specials, pizza, salad bar, coffee bar and grab & go items. Vending machines are available 24 hours a day, seven days a week. Located in the Medical Arts Building, Indigo features specialty coffee drinks, assorted pastries and other pre-packaged items. Indigo is open Monday thru Friday from 6am to 6pm.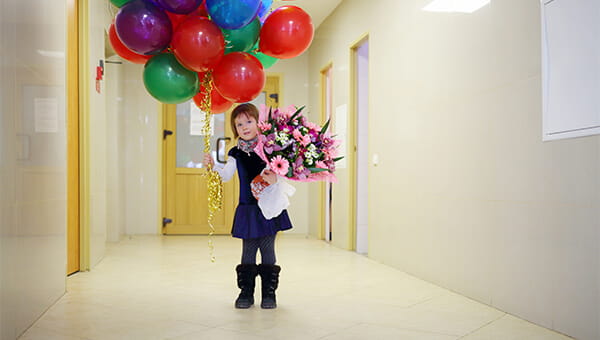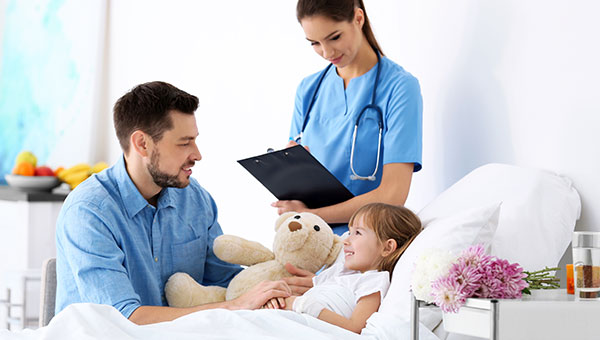 During Your Stay
Here are some resources to get you through the day while your child undergoes treatment and recuperates. These resources include the children's pain scale, patient portal access, security and more.
Admission
St. Joseph's Children's Hospital is committed to providing you with the best medical care possible. During registration, our registrars collect personal information from you. All the information you supply us during this admission process will be kept confidential to protect your privacy. You are protected by laws allowing you to control the release of, and access to, certain types of information regarding your care. It is important for your care that we have updated information in your records.
Additional Resources for Patients & Visitors