Heart failure is a growing epidemic in the United States. It's estimated this progressive disease currently affects roughly 7 million people and is the fastest growing form of heart disease. When the heart no longer responds to advanced heart failure medical treatments, it's known as end-stage heart failure.
Heart failure is a condition that arises when other forms of heart disease cause the heart to function at a level that cannot provide the rest of the body with needed oxygen and nutrients. Heart failure can happen if the heart can't pump or fill adequately. Heart failure develops when something has damaged the heart muscle, making it weaker. While heart failure is an age-related disease with increasing risk the older a person gets, it can occur at any age.
Risk Factors for Heart Failure
The most common risk factors for heart failure include:
High blood pressure
Coronary artery disease
Diabetes
Heart attack
Abnormal valves
Sleep apnea
Heart rhythm problems (AFib)
Abnormal function of one of the heart valves
A primary care physician or cardiologist can help determine your risk for heart failure. To request a referral to a primary care physician or heart specialist, please call (855) 233-0888 or select the Find a Heart Specialist button on this page to request a referral.
Signs and Symptoms of Heart Failure
When blood backs up in the lungs, this causes shortness of breath; a backup of blood in the legs causes ankle swelling. Other common signs and symptoms of heart failure include:
Shortness of breath or trouble breathing with exertion
Waking up at night short of breath or with a dry, hacking cough
A weight gain of 2 to 3 pounds in one day or weight gain of 5 pounds or more in one week (due to fluid retention)
Swelling of your feet, ankles, legs or stomach
Feeling tired, no energy
Dry, hacking cough
Dizziness
Feeling uneasy, you know something is not right
It's harder for you to breathe when lying down and you need to sleep sitting up in a chair
Treatment Options for Heart Failure
Heart failure may be treated in different ways. One of the most common treatments for heart failure is medication therapy; however sometimes heart failure treatment can involve the use of internally implanted devices like pacemakers and defibrillators or other surgical options to treat underlying conditions. BayCare has four heart function clinics across west central Florida that specialize in evaluation, medical management and treatment of patients with heart failure and the conditions that cause it.
While there's no cure for end-stage heart failure, there are several therapies available, including the insertion of a mechanical heart pump, such as a ventricular assist device (VAD). BayCare's mechanical circulatory support program at St. Joseph's Hospital provides an advanced heart failure treatment option when other treatments no longer work for patients in west central Florida.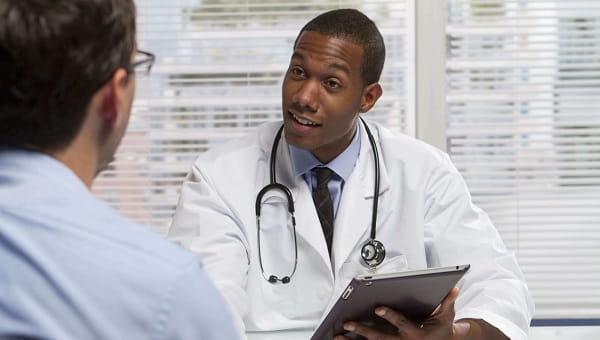 Find a Heart Specialist
BayCare has a variety of heart specialists dedicated to providing the highest quality of care. Let us guide you to the right physician.