Resolve to avoid COVID-19 in 2021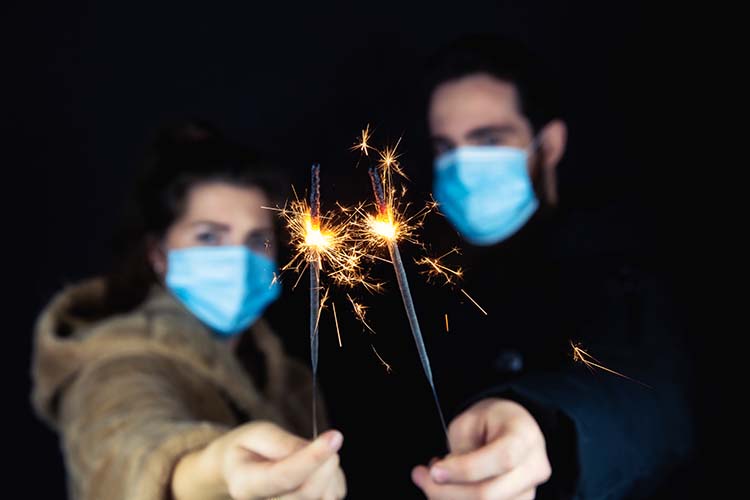 Here's a New Year's Resolution for everyone: Keep safe in the new year using lessons learned battling COVID-19 in 2020. Vaccinations have begun, but maintaining vigilance against the virus will be key to keeping West Central Florida healthy as it will be several months before vaccines are widely available.

"We are fighting a battle on two fronts. We now have an offense and are working to aggressively vaccinate against COVID-19, but we also have to keep up our defensive practices that are proven to stop its spread: wearing masks, practicing social distancing and washing hands frequently," said Dr. Nishant Anand, BayCare's chief medical officer.

Another reason to stay committed in the fight against COVID-19 is ensuring Florida's hospitals remain available for anyone who needs them. Florida's flu season is beginning, which means hospital capacity is expected to tighten. In addition, the state typically has an influx of older seasonal residents this time of year.

"Our concern is not just COVID-19 and flu patients, but anyone who may need hospital services for anything from heart attack or stroke symptoms to cancer treatment and even scheduled surgeries," Anand said. "We urge people to continue protecting themselves and each other in the coming months so we do not overwhelm our medical resources."

BayCare started vaccinating frontline team members and physicians on Dec. 12 and is working with local and state partners to expand the vaccination to other groups as more vaccine resources become available. It is expected to take some time to vaccinate those identified as top priorities: health care professionals with direct patient contact, long-term care facility residents and staff, and people age 65 and over.

"It is wonderful that vaccines are here and we know that people are eager to get them, but we all need to recognize that this process is going to take some time," Dr. Anand added. "As fatigued as everyone may be, it's important to continue to practice safety measures to help slow the spread of the virus."

BayCare has several resources for individuals to learn more about COVID-19 and how to respond in the case of exposure or illness.
Your primary care physician
BayCareAnywhere, to see a doctor 24 hours a day via your phone or other mobile device
Visit one of BayCare Urgent Care clinics.
Need a test? BayCare offers testing at our drive-thru testing sites, Tampa International Airport and some BayCare Urgent Care centers.
For more information on COVID-19, visit BayCare.org/Coronavirus.