Bleeding and Clotting Disorders
The Center for Bleeding and Clotting Disorders is one of approximately 140 federally funded centers in the U.S. Statistics showing care provided by federally-funded hemophilia treatment centers reduces morbidity and mortality in patients with bleeding disorders. Our comprehensive team of specialists diagnose and treat a variety of bleeding and clotting disorders in infants, children, adolescents and adults.

Because we are a federally funded center, we can offer a 340B program to our patients, allowing them to get medications at a reduced cost. We are also active in industry-sponsored trials and belong to the American Thrombosis/Hemostasis Network (ATHN), a national initiative to study and improve the care of patients with bleeding and clotting disorders.

We regularly participate in clinical trials to find the most effective and safest treatment options for our patients. Learn more.
Conditions We Treat
The Center for Bleeding and Clotting Disorders evaluates and treats disorders in patients of all ages, including:
Hemophilia A and B
von Willebrand disease
Rare factor deficiencies
Coagulation factor inhibitors
Carrier states
Thrombotic conditions
Inherited thrombophilias
When to Refer a Patient or Call for a Consultation
Below are several factors that may require a patient consultation.
Known bleeding or clotting disorder
Family history of bleeding or clotting disorder
Personal or family history of one or more of the following:

Excessive bruising larger than a quarter size especially spontaneous or in atypical locations
Frequent epistaxis especially spontaneous, lasting longer than 10 minutes or requiring medical attention
Excessive menstrual bleeding such as every two weeks, lasting longer than seven days or causing iron deficiency anemia
A history of excessive bleeding after surgery or childbirth
Abnormal clotting study
For general questions or more information about our Bleeding and Clotting services call (813) 554-8294. You can also find helpful information in our newsletters.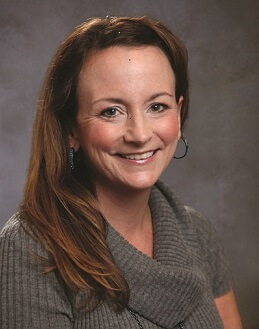 Erin Cockrell, DO
Medical Director, Center for Bleeding and Clotting Disorders