Pediatric Cardiac Catheterization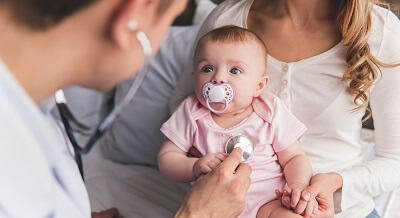 Our diagnostic and interventional Cardiac Catheterization and Electrophysiology Laboratories are designed especially for children and we perform over 500 procedures a year. Using the latest interventional catheterization techniques, we can offer your child a less invasive alternative to surgery, with less discomfort and quicker recovery time.
Heart catheterization is a type of procedure used to further evaluate and treat certain heart conditions. A catheterization is only performed when other non-invasive diagnostic tests indicate the presence of one of these heart conditions.
How It Works
In cardiac catheterization a very small hollow tube is inserted, usually through the arm or groin, and is gently guided into the heart through the aorta. Once the catheter is in place, several other diagnostic techniques may be used to help view and measure heart function, as well as offer life-saving repairs to the heart. Our hybrid lab combines a fully equipped operating room with a catheterization lab, including sophisticated imaging equipment which allows our expert heart team to perform multiple procedures if necessary without having to move a patient from room to room.
Procedures we perform in our labs include:
Atrial septal defect and patent foramen ovale (ASD and PFO) device closure
Angioplasty and stents for pulmonary artery stenosis, coarctation of the aorta and SVC syndrome
Balloon septostomy
Balloon valvuloplasty for pulmonary and aortic stenosis
Implantable loop recorder
Intracardiac electrophysiology studies with both cryo and radiofrequency ablation
Patent ductus arteriosus (PDA) device closure in premature newborns <2kg
Patent ductus arteriosus (PDA) device closure in infants and older children
Stents in newborns to maintain PDA patency
Transvenous pacemakers and implantable cardiac defibrillators
Transcatheter pulmonary valve replacement (Melody and Sapien)
Transcatheter tricuspid valve replacement (Melody and Sapien)
Transcatheter Pulmonary Valve Replacement (TPVR)
Children born with blocked or leaky heart valves often undergo multiple open-heart surgeries before reaching adulthood to replace valves that have worn out or that they have outgrown –TPVR offers a less invasive option to avoid surgical valve replacement and can lengthen the time between necessary operations.
Our expert team of pediatric interventional cardiologists offer a considerable depth of expertise in transcatheter pulmonary valve replacement using both the Melody and SAPIEN valves. St. Joseph's Children's Hospital was the first in Tampa Bay (and one of the first in Florida) to implant the Melody transcatheter pulmonary valve. We are among a small number of facilities in the country that offer this technology at both a high volume and the extremes of age, size and anatomic complexity. With increased expertise and successful device implantation, our labs continue to increase annual patient volume.
Atrial Septal Defect (ASD) Device Closure
An ASD is a hole in the wall between the two upper chambers of his heart causing an increase in blood flow in the right side of the heart from the left. If untreated, ASDs can cause problems in adulthood, including pulmonary hypertension, congestive heart failure, atrial arrhythmias and an increased risk of stroke. St. Joseph's Children's Hospital is the first hospital in Florida to use the Gore Cardioform ASD Occluder for the minimally invasive closure of an ASD. This next-generation medical device offers a better option for closing ASDs. Using cardiac catheterization the device is permanently implanted to repair the hole in the heart while allowing patients to avoid open-heart surgery.
For more information about pediatric heart services, call our KIDS Heart Hotline: (813) 644-6679.