10 Safety Tips When Using Fireworks at Home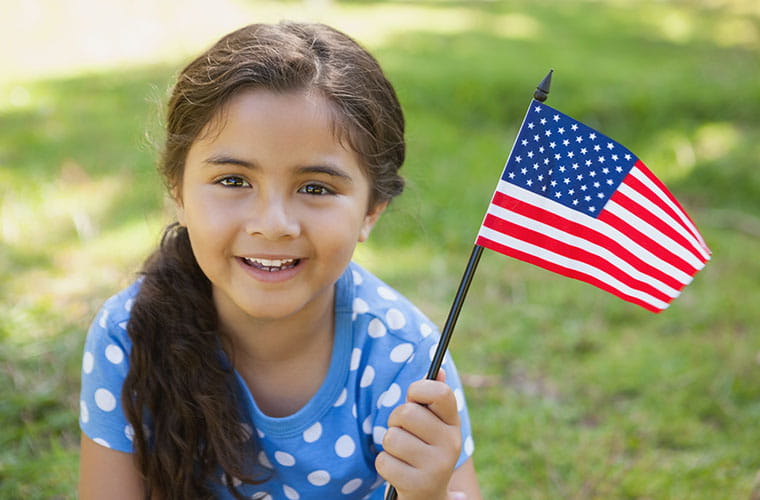 Fireworks are a fun way to make any celebration a spectacular event, especially during Independence Day festivities. But BayCare Kids Wellness and Safety Specialist Michelle Sterling reminds families to use caution when using personal fireworks to light up the night on Fourth of July.

"Fireworks, including sparklers and flares, can cause serious burns as well as blast injuries that can permanently impair vision and hearing," said Sterling.

Each year, mostly within a few weeks of the Fourth of July, more than 3,000 children under the age of 15 are treated in emergency departments for injuries resulting from fireworks. Children ages 5 to 9 are at the highest risk for fireworks-related injuries, and firecrackers and bottle rockets cause the most injuries to children in this age group. Children ages 4 and under are at the highest risk for sparkler-related injuries.

Sterling says that while sparklers are seen by some parents as the safer choice, the tip of a sparkler can heat up to as high as 1,200°F, which is hot enough to cause third degree burns. She suggests letting young children use glow sticks instead. "They can be just as fun, but they don't burn at a temperature hot enough to melt glass."

If you plan to use fireworks at home, here are some precautions to follow:
Light fireworks only on smooth, flat surfaces
Point fireworks away from buildings, bushes, dry leaves, flammable materials
Never point or throw fireworks at someone
Do not try to relight fireworks that malfunction
Always have a bucket of water and/or a fire extinguisher nearby
Do not carry fireworks in your pocket or hold them close to your face
Explain to children who may be experiencing fireworks for the first time they will hear loud noises and see bright lights to ease any fears
Use glow sticks or bubbles as substitute for sparklers
Never modify fireworks or use homemade fireworks Keep your phone handy, and know first aid for burns. Also, keep a fire extinguisher handy and know how to use it.
Finally, as in any activity involving hazardous equipment, keep all children under active supervision — in sight and in reach at all times, with your undivided attention focused on them — when they're near fireworks. Sterling adds that the safest way to enjoy fireworks is to watch them at a community event where professionals handle them.

For more tips on how to keep your children healthy and safe, visit BayCare Kids.