Ways to Navigate Mental and Emotional Health Care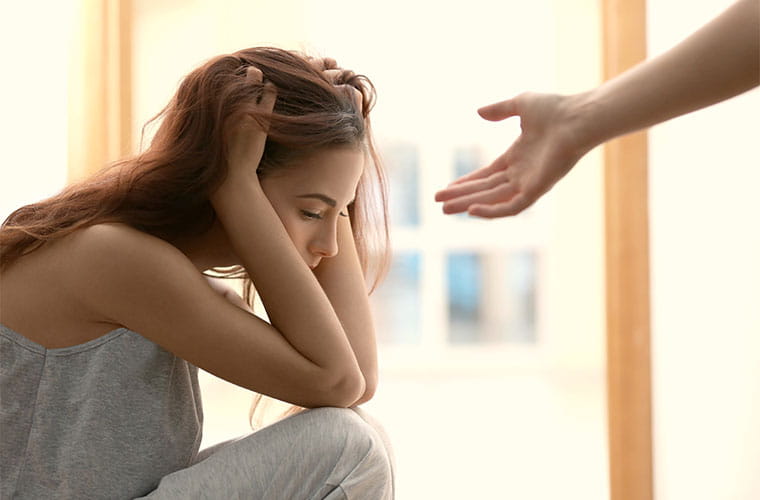 Living through changes of the past two years has not been easy on anyone. Not only did the pandemic cause physical sickness and death, but the uncertainty and isolation affected mental and emotional well-being.
According to the World Health Organization, the first year of the pandemic triggered a 25 percent increase in anxiety and depression worldwide.
Though those numbers are dropping as life returns to a more normal state, stress remains as people navigate the new normal in an ever-changing world.
Just as people seek out healthcare professionals when they do not feel well physically, it is important to seek out mental health professionals when mental health is a concern. The question becomes what level of care is needed and how to access the care.
Levels of Care
Not everyone seeking mental health help will need the same level of care.
Psychiatrists are medical doctors who are qualified to assess both the mental and physical aspects of psychological problems. They often prescribe medications.
Psychologists hold doctorate degrees in psychology or philosophy and use counseling or talk therapy to help people learn healthy ways to handle mental health challenges.
Licensed Mental Health Counselors (LMHC) and Licensed Clinical Social Workers (LCSW) have master's degrees and typically engage in talk therapy. They work with people experiencing mental and emotional health concerns, relationship issues and life challenges to help them develop behavior changes and coping strategies.
While determining the appropriate level of care may seem overwhelming, often a primary care physician can help. Many primary care doctors ask mental health screening questions at each visit, and if not, the appointment is a safe place to discuss both physical and emotional well-being.
After determining the appropriate level of care, the question becomes how to find a provider.
Where to Start
Individuals can start with their healthcare insurance provider, access the Employee Assistance Program (EAP) through their employer or use community mental health providers.
Lisa Moser, PsyD, director of the Employee Assistance Program (EAP) and Behavioral Health
To find out if a company offers EAP, Lisa Moser, PsyD, director of the Employee Assistance Program (EAP) and Behavioral Health Clinical Services for BayCare, suggests contacting the company's employee benefits or human resources department.
If someone does not have insurance benefits or access to an EAP program, help can still be found.
Jacqui Turner, account manager for BayCare, suggests calling 211 or checking out the website www.Findhelp.org. "This site addresses many of the challenges we may find in our life, mental health being one of them," she says. By plugging in a zip code, individuals can find not only health services but also necessities such as food, housing and transportation.
"Often people are struggling with what appears to be or may actually be a mental health concern, but that concern could be triggered by other factors," Turner explains. "For example, anxiety may be triggered by food insecurity. When that issue is resolved, the anxiety challenges often may ease as well."
How to Help
If you have noticed changes in a friend or family member but you aren't sure how to help, you may want to start with a simple conversation.
Moser advises letting the person know that you care.
"Listen to what the other person is telling you but also ask pointed questions. If there is a concern for the person's safety, please contact the National Suicide Prevention Lifeline at 800-273-8255 or take that person to the local emergency department for evaluation," she says. "If the person is already receiving mental health treatment, it's important to notify the person's current mental health provider."
Sometimes simply trying to navigate the care system is overwhelming.
"Offer to help your friend or loved one identify the appropriate support systems that can help," Moser recommends. "You can offer to make the call with them and get the process started."
One point to remember is no matter how supportive you are as a friend or family member, talking to a counselor gives someone an objective person to help work through life's challenges in a judgement-free zone.
To find out more about BayCare's Behavioral Health services, go to https://baycare.org/services/behavioral-health.