BayCare Fitness Program Helps Patient Improve Quality of Life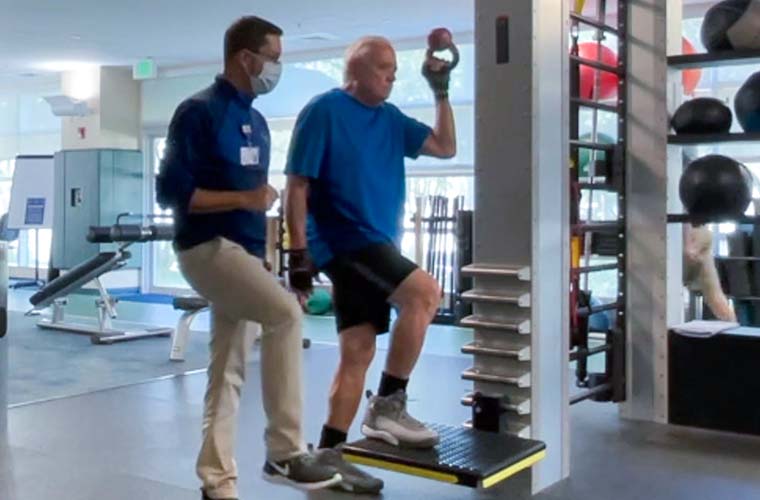 BayCare patient Duke Mitchell has never felt healthier. Despite his medical issues, he is now in better shape thanks to a BayCare medical fitness program.
"I feel stronger and healthier," said Mitchell. "Anytime I got down on my knees before attending the program, I had to hold on to something to get back up. Now, I can do it on my own."
Mitchell completed one of BayCare's Medical Fitness Programs, available to qualified patients at BayCare Fitness Centers across the system. The programs, which include activities on balance, diabetes, fit for surgery and bone care, help improve health outcomes through daily physical exercise.
Mitchell spent eight weeks in the balance program focusing on safe mobility and fall prevention as well as balance, coordination and confidence.
"Mitchell was consistent and determined during every session," said Juan Torres, fitness supervisor at BayCare Fitness Centers, who was Mitchell's trainer. "We tailored activities based on his needs emphasizing on hip, core, abdomen and hamstrings control. This helped improve his overall strength including body control, balance and endurance."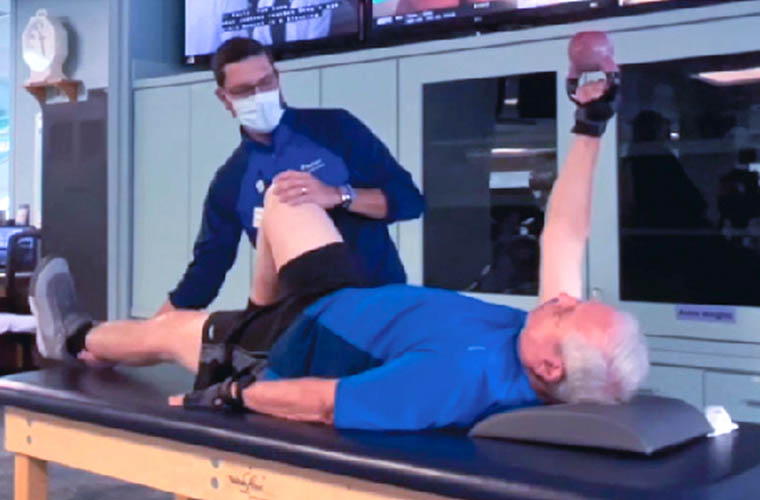 At the beginning of each program, patients go through a fitness assessment and various measurements to identify specific areas for improvement. Patients are also paired with a trainer, nutritionist and health coach. Patients need a physician referral to enter the program.
"We designed this program to improve patients' overall health and quality of life," said Dr. Jackie Cawley, chief medical officer for BayCare Ambulatory Care and vice president of Population Health. "By incorporating daily physical activity, nutrition and health coaching into their day-to-day routine, we can help make their lives better."
Mitchell successfully completed his eight-week program, and enjoyed his entire journey working with his trainer, nutritionist and health coach.
"This is a fantastic program," said Mitchell. "I would recommend it to anybody who is interested in improving their balance and physical structure."
BayCare's state-of-the-art Fitness Centers, located in Valrico, St. Petersburg and Clearwater, provide fitness support and coaching for every stage of health and wellness. Fitness Centers services include massage therapy, personal training, nutrition education, group fitness classes, and other medically integrated programs. Unlike typical gyms, BayCare Fitness Centers are staffed with certified personal trainers, fitness specialists and nutritionists.
For more information, visit BayCareFitnessCenters.org.