BayCare HomeCare Implements Innovative IV Infusion Technology to Help Improve Patient Care
BayCare HomeCare continues to innovate its services to help improve patient care. One of those services include its Home Infusion Pharmacy.
HomeCare's newly renovated state-of-the-art, in-house Pharmacy, which provides home infusion, enteral and specialty medication services, is using innovative technology to provide safer and more efficient IV infusion compounding.
The Pharmacy recently implemented a medication compounding technology called BD Pyxis™ IV Prep Workflow System to its IV infusion process, which allows pharmacists to provide the most accurate doses possible for HomeCare patients.
"The BD Pyxis™ IV Prep Workflow System enables us to compound medication and verify doses that help identify potential errors in real-time,' said Noriko Kay, PharmD, manager of Pharmacy at BayCare HomeCare. "The system is able to capture barcodes and images and provide a full analysis of final measurements."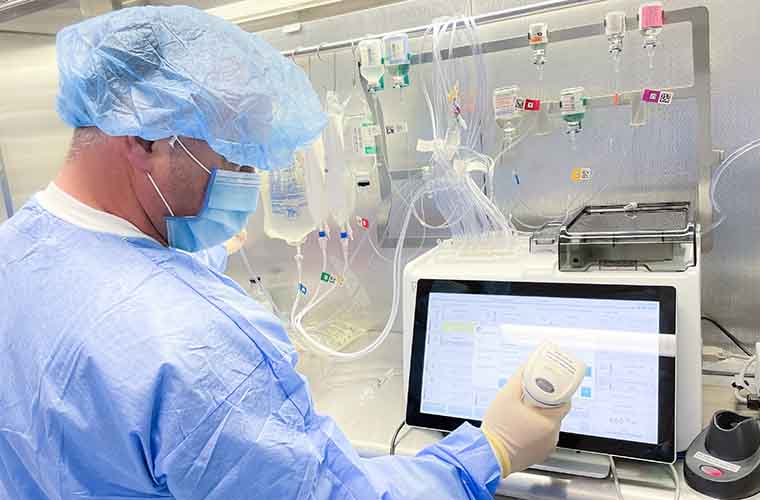 The technology is equipped with a robust archive of thousands of drug codes and densities, which helps pharmacists and technicians significantly reduce drug build time. Barcodes, weight and imagery of every step during compounding help them ensure the correct selection of each ingredient, diluent and vehicle used for the preparation.
Through this technology, the pharmacy team is able to compound medications for hundreds of patients every day through a seamless workflow. Pharmacy technicians compound the medications and detail their every move into the system. Pharmacists are able to access the final documentation in the software, allowing them to review and approve each medication before they're delivered to each patient.
"We're excited to bring the BD Pyxis™ IV Prep Workflow technology into BayCare HomeCare," Kathryn McGuire, vice president of BayCare HomeCare. "This technology helps us improve patient care and safety. Here at BayCare HomeCare, we're always looking for better ways to serve our patient population and build physician confidence in us, and this technology helps us do just that."
As one of the largest home care providers in Florida, BayCare HomeCare has been delivering high-quality clinical care to patients across the state since 1976. BayCare HomeCare offers services in 13 counties on the west coast of Florida including home health nursing and rehabilitation, disease management support, infusion pharmacy services, medical equipment, oxygen and respiratory services and supplies.
For more information, visit BayCare.org/HomeCare.