Breast Health and Imaging Services in Winter Haven, Florida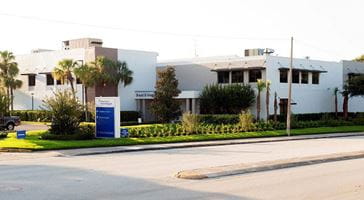 Breast health is an important aspect of a woman's overall well-being. At Winter Haven Women's Hospital, we are proud to offer a state-of-the-art Breast and Imaging Center to women throughout the Polk County area. We combine the latest diagnostic technology with a compassionate, caring environment, tailored to the unique needs of women, to ensure you receive the best experience possible. Our innovative Breast and Imaging Center provides a comprehensive range of imaging services designed for the unique needs of women.
Breast Imaging Close to Home
Early detection of breast cancer is the single best way to achieve a successful outcome. At Winter Haven Women's Hospital, we offer a comprehensive range of imaging procedures aimed at screening for breast cancer and diagnosing breast cancer early:
Breast ultrasound
DEXA (bone density scan)
Digital mammography (screening and diagnostic)
Stereotactic breast biopsy
Ultrasound-guided breast biopsy
Call (863) 297-1885 to schedule an appointment or schedule your imaging visit online.
Other Imaging Services
The Breast and Imaging Center also offers select imaging services for men and women. These include:
DEXA (bone density scan)
Ultrasound
Walk-in X-ray Services: Anyone with a prescription from their doctor for an X-ray can enter through the Breast & Imaging Center's private entrance Monday through Friday, 8:30am to 4pm, to receive quick, convenient X-ray services.
Breast Cancer Prevention
Detecting breast cancer early offers the best chance for a positive outcome. Talk to your doctor about your risk for breast cancer and when you should begin screening mammograms.