Weight Loss Surgery Program in New Port Richey, Florida
Obesity is a rising medical issue affecting many Americans and causes serious health issues and diseases. Bariatrics is the branch of medicine that deals with the causes, prevention, and treatment of obesity. The Metabolic and Bariatric Center at Morton Plant North Bay Hospital is now open to serve residents throughout West Pasco County and beyond. Dieting, exercise, weight loss behavioral therapy, drug therapy, and weight loss surgery are all part of our program. Take the first step by attending a free, online information session.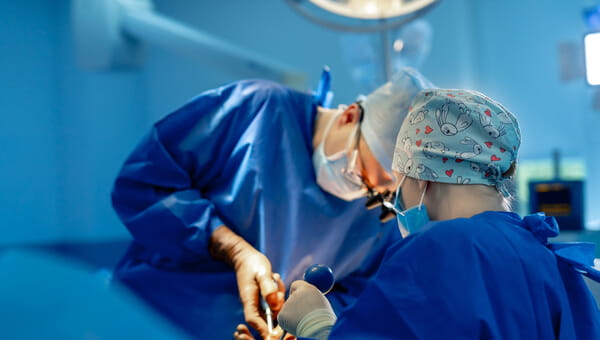 Surgical Procedures
Morton Plant North Bay Hospital offers the following weight loss & surgery treatments:
Gastric Bypass Surgery (Roux-en-Y gastric bypass)
Revisional Bariatric Surgery
Vertical Sleeve Gastrectomy
Meet Our Team
Our team of expert surgeons and clinicians will partner with you on your weight loss journey and create a program tailored unique to your needs.
Pre & Post Surgery Resources for Current BayCare Patients
Prepare for your upcoming surgery and every day after with resources and recommendations from your specific hospital.
Support Groups
Our free support groups are proven to increase your long-term success! The support group sessions address not only nutrition and physical health, but also emotional, mental, psychological, and spiritual well-being. Spouses and significant others are also encouraged to attend. Contact
(727) 734-6879
or
MPMbariatrics@baycare.org
to obtain the Morton Plant North Bay support group schedule.