Transcatheter Aortic Valve Replacement (TAVR)
What is Transcatheter Aortic Valve Replacement (TAVR)?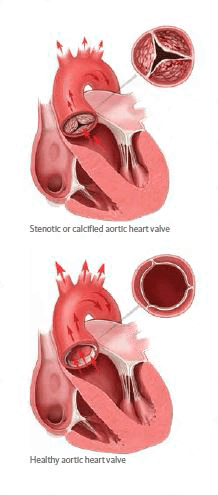 Available at Morton Plant Hospital since February 2012, transcatheter aortic valve replacement (TAVR), also referred to as transcatheter aortic valve implantation (TAVI), is an alternative to open heart surgery for selected patients with severe aortic stenosis (AS), a progressive condition where the aortic valve of the heart hardens and narrows, impacting the heart's ability to move blood from the heart to the brain and body. If left untreated over time, aortic stenosis leads to heart failure and death.
TAVR is a minimally invasive procedure in which a new balloon-expandable valve is inserted into the heart to replace or repair the diseased aortic valve. The TAVR procedure is performed by a multidisciplinary team of specialists including cardiovascular surgeons, interventional cardiologists, cardiac anesthesiologists, cardiologist, echocardiographers and other cardiac specialists.
The goal of the TAVR procedure is improved quality of life, extended lifespan and reduced hospital admissions for heart failure. Patients with untreated severe aortic stenosis suffer high hospital admission and mortality rates. Morton Plant's cardiovascular surgeons have extensive experience in treating complex aortic and valvular heart disease with multiple surgical techniques, including minimally invasive surgery. Learn more about our unique Center for Advanced Valve and Structural Heart Care.
Many people are unable to undergo traditional open-heart surgery due to their age or other medical conditions. For these patients, the TAVR procedure may now provide a treatment option previously unavailable to them.
Learn more about the TAVR procedure from Dr. Joshua Rovin and Dr. Gregory Girgenti, members of the Morton Plant Hospital TAVR team.
Why Choose Morton Plant Hospital for TAVR?
Morton Plant Hospital was the first hospital in the Tampa Bay region to open a TAVR program as part of our commitment to providing the community with innovative and advanced heart and vascular services. Our multidisciplinary team of specialists has performed more than 1,800 TAVR procedures with exceptional outcomes. Surgical risks associated with TAVR have steadily declined with the development of new technology and extensive heart team experience.
Our facility is one of the few in Florida offering alternative vascular access to patients with small blood vessels. This expertise in small vessel access may allow those patients who were not previously considered candidates at other hospitals to receive treatment at Morton Plant Hospital. Additionally, the TAVR program participates in several clinical research trials involving TAVR technology and other advanced technologies. For a current list of clinical trials, please contact our Center: 855-44-VALVE (855-448-2583).
Morton Plant Hospital is also an award-winning and Truven Top 50 Cardiovascular Hospital where more than 500 open-heart surgeries, 1,800 interventional cases and 2,700 diagnostic cardiovascular services are performed annually. Morton Plant Hospital is also the only hospital in the United States to be awarded this designation a record 15 times.
The Truven Top 50 Cardiovascular Hospital designation identifies and recognizes the highest-performing cardiovascular service lines in the nation. Unlike other hospital award programs, hospitals do not apply for the award. Winners are selected from more than 1,000 U.S. hospitals based on publicly available data and a balanced look at patient outcomes, operational efficiencies, and financial metrics.
The TAVR Procedure: How It Works
Rather than opening the patient's chest, the TAVR procedure is a minimally invasive approach performed through small incisions in the groin or other areas through which a new balloon-expandable valve is inserted inside the diseased aortic valve using a catheter.
Unique to Morton Plant Hospital is the number of options for introducing the catheter. Based on the patient's body shape and health, the catheter can be inserted using the following approaches: through the femoral artery, subclavian artery, or carotid artery, directly through the aorta, and directly through the apex of the heart. A few of these approaches are illustrated below.
Similar to the size of a pen, the catheter holding the new valve is placed into an artery or the apex of the heart via one of the entry points described above. The catheter is carefully passed up into the heart's aortic valve and the new valve is implanted inside the diseased valve.
Step 1: Catheter is introduced into the diseased valve.
Step 2: Valve is put in place and expanded with a balloon.
Step 3: Balloon is deflated, catheter is removed and the new valve remains in place.
Once the new valve is in place, normal heart function should resume. The average TAVR procedure typically takes one to two hours to complete.
Watch a demonstration of the TAVR procedure by Dr. Lang Lin, interventional cardiologist and member of the Morton Plant Hospital TAVR team.
The Benefits of a TAVR Procedure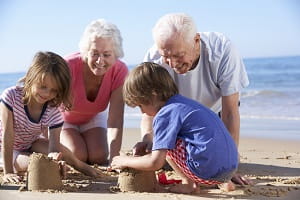 For those patients who cannot undergo open heart surgery for aortic valve disease and for whom medical therapies are no longer providing adequate treatment, undergoing a TAVR procedure can carry many benefits for patients with aortic stenosis including:
Minimally invasive approach with no large surgical incisions
Improved quality of life and life expectancy
Shorter hospital stay: More than 70 percent of our patients go home the day following the procedure
Typically does not require cardiopulmonary bypass or stopping the heart
Though the TAVR procedure carries significant benefits for some patients, it is not suitable for every patient. Our expert team evaluates each patient individually to determine if TAVR is the most appropriate treatment option.
Watch a video by the New England Journal of Medicine on a TAVR clinical trial for low and intermediate risk patients with severe aortic stenosis.
Obtaining an Evaluation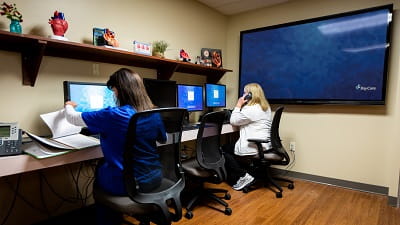 To find out if you are a candidate for TAVR or to request more information:
Please call the Center for Advanced Structural Heart and Valve Care: 855-44-VALVE (855-448-2583).
For physicians who would like to refer a patient for evaluation by our expert team:
Please contact the Center for Advanced Valve and Structural Heart Care (Valve Clinic)
at (727) 462-7239.
The Center for Advanced Valve and Structural Heart Care is located inside Morton Plant Hospital (west entrance):
300 Pinellas St.
Clearwater, FL 33756
(855) 4-VALVE (855-448-2583)