Options For Patients Without Insurance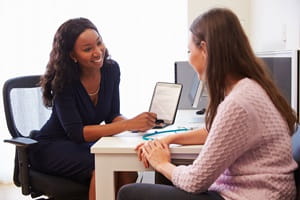 If you don't have insurance, BayCare has options to help with your medical bills. BayCare Hospitals will apply a 40% discount to uninsured patients' accounts. If the total bill is paid within 30 days of receiving the first statement, and additional 10% discount will be applied, for a total of 50%.
For Outpatient Imaging Centers we offer uninsured pricing. Please contact the Central Pricing Office at (813) 852-3116.
An uninsured patient is one who has no insurance coverage or benefits of any kind. Flat-rate package pricing, such as for cosmetic surgery or obstetrics, is excluded from this discount.
BayCare wants to help you understand your health coverage options. Health Care Navigators are available for unbiased support and education. To reach a navigator for free, one-on-one assistance, call (855) 404-3334. For more information about your health care options, visit HealthCare.gov. If you are unable to pay your bills, the BayCare Financial Assistance Department can help determine if you qualify for assistance with medical expenses and ongoing medical care. Learn more about Financial Assistance.
Additional Resources for Billing and Insurance