Billing and Insurance Assistance Sessions
Understanding your medical bill with free billing and insurance sessions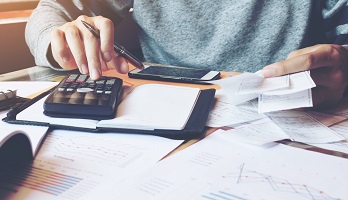 Get one-on-one help to understand your billing statements and financial options. Health care costs can be hard to understand and figuring them out might feel overwhelming. At BayCare, we're committed to making health care better. And that means making everything easier for you.

Bring your BayCare billing statements to one of our free sessions, and our financial experts will answer questions about your bills, discuss potential financial assistance, and review insurance issues, Medicare and Medicaid. A health care navigator will be there to offer unbiased support and help review your health care coverage options.
No appointment is necessary; you'll be helped on a first-come, first-served basis.
2023 Sessions
Tuesday, April 25 | 4-7pm
Morton Plant Hospital
Tuttle A&B
300 Pinellas St., Clearwater
Saturday, April 29 | 10am-1pm
Morton Plant Hospital
Tuttle A&B
300 Pinellas St., Clearwater
Tuesday, June 20 | 4-7pm
St. Joseph's Hospital
Medical Arts Building
Auditorium 1
3003 W. Dr. Martin Luther King Jr. Blvd., Tampa
Saturday, June 24 | 10am-1pm
St. Joseph's Hospital
Medical Arts Building
Auditorium 1
3003 W. Dr. Martin Luther King Jr. Blvd., Tampa
Tuesday, August 15 | 10am-1pm
St. Anthony's Hospital
Classroom E
1200 Seventh Ave. N., St. Petersburg
Saturday, August 19 | 10am-1pm
St. Anthony's Hospital
Classroom E
1200 Seventh Ave. N., St. Petersburg
Tuesday, October 10 | 10am-1pm
Winter Haven Hospital
Wellness Conference Room
200 Avenue F NE, Winter Haven
Saturday, October 14 | 10am-1pm
Winter Haven Hospital
Wellness Conference Room
200 Avenue F NE, Winter Haven