BayCare Is Growing in Wesley Chapel
In 2023, the bandages come off.
View Our Progress
BayCare Hospital Wesley Chapel
4501 Bruce B. Downs Blvd.
Wesley Chapel, FL 33544
Careers at BayCare
At BayCare, we are proud to be one of the largest employers in the Tampa Bay area. Our team members focus on tomorrow by achieving personal and professional success today. That's why you'll thrive in our forward-thinking culture, where we combine the best technology with compassionate service.
BayCare Medical Group
BayCare Medical Group has nearly 100 primary care offices throughout the Tampa Bay area. As part of BayCare Health System, our doctors have direct access to many of the leading hospitals in Central Florida so you always know you're receiving the very best care close to home.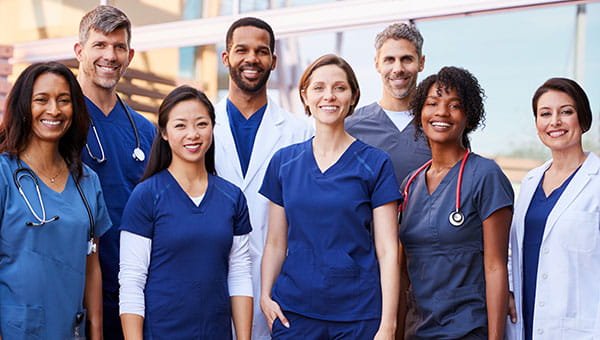 BayCare Wellness Stations
At BayCare Wellness Stations, you can find out your personal health numbers, including blood pressure, pulse, body weight and body mass index. You can even create an account so that you can monitor your numbers and watch your progress over time. The best part? It's free. You'll find a BayCare Wellness Station at a Publix Pharmacy near you.