Know Your Cup Size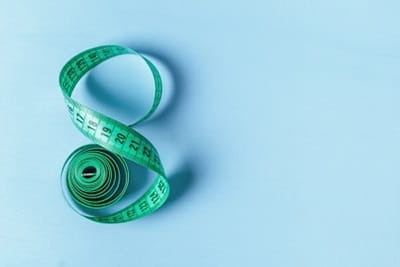 Did you know that the average breast size in America is a 34DD? According to Medical Daily, this is a big leap from the 34B it was twenty years ago. Believe it or not, squeezing your double D's into C cups doesn't promote good breast health. In an article published in the U.S. National Library of Medicine in 2008, 80% of women are currently wearing a bra that is not the right size, and over half of those are wearing one that is too small. Knowing your cup size can make it easier for you to find a good fitting bra, make you feel more attractive, and help you avoid certain health conditions.
Not knowing your real breast size makes it difficult to find a bra that fits properly. Also, getting a correct measurement on a consistent basis can help maintain good breast health. The wrong size bra can cause headaches and back pain. Any strain on the straps of an ill-fitting bra can cause strain on the shoulders. The support of a bra should be from underneath, not in the shoulders. According to The British School of Osteopathy, bad fitted bras (too tight bras or underwired bras) can put stress on bones and muscles, which can cause breathing problems.
According to Women's Health Magazine, the proper way to find your cup size is to take the following measurements:
Band size: Measure under your armpits, high on your back, and across the top of your chest, above your breasts. If you got an even number, that is your band size. If the number is odd, add one inch to your size to find your band size.
Cup size: Measure loosely around the biggest part of your chest, keeping the measuring tape level with the ground. Subtract your band size from that number. That number represents your cup size. For less than one inch you are a AA cup, for one inch you are an A cup, for two inches you are a B cup, for three inches you are C cup, for four inches you are a D cup and for five inches you are a DD cup.