Topics to Discuss with Your Doctor if You're Trying to Get Pregnant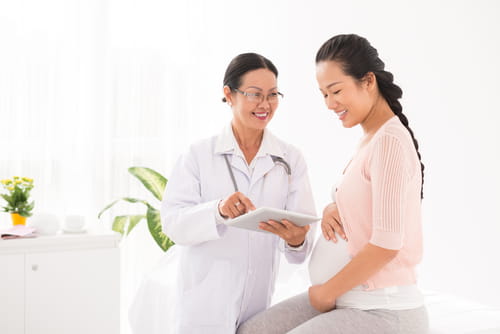 If you're trying to get pregnant, it's not too early to start planning. It's important to visit your doctor to discuss preconception health care in order to increase your chances of having a healthy baby.
Be ready to talk with your doctor about your and your family's health history as well as any medical conditions you have that might affect your pregnancy.
Additional discussion topics include:
Current medicines you're taking: If you take certain medicines during your pregnancy, they can cause birth defects.
Any problems you had during previous pregnancies.
Steps to take before getting pregnant to prevent certain birth defects.
Vaccinations you might need: Some are recommended before getting pregnant, during pregnancy, or right after delivering your baby.
Maintaining a healthy weight.
Taking folic acid, a B vitamin, every day.
How important it is to stop drinking alcohol, using street drugs and smoking.
Avoiding environmental contaminants and toxic substances.