Now that you're pregnant, what you eat is more important than ever before. After all, everything you put into your mouth becomes your baby's sole source of nourishment during this important time of growth and development. So, what should your diet include?

Folic Acid

This is a biggie—pregnant women need more folic acid in their diets to help prevent birth defects. Aim for at least 600 micrograms daily, from any of these sources:
Prenatal vitamin
Bread
Pasta
Cereal
Leafy green vegetables
Beans
Citrus fruits
Calcium

During pregnancy, you need to be sure to get plenty of calcium, at least 1,000 milligrams daily. This is a vital nutrient to build your babies teeth and bones, and if you don't provide enough in your diet, your baby will take it right out of your bones. Good sources of calcium include:
Milk
Cheese
Yogurt
Sardines
Kale and other leafy greens
Calcium-fortified juice

Iron
You need twice as much iron as you did before you were pregnant, for a total of about 27 milligrams daily. This helps you produce more blood, which is used to ensure that your baby gets plenty of oxygen. A good way to make sure your body can absorb the iron in your food is to consume vitamin C during the same meal. You can find good sources of iron in foods like:
Iron-fortified cereal
Red meat
Chicken (especially dark meat)
Fish
Dried beans and peas

Protein

You also need more protein during pregnancy, but most of us get more than enough protein on a daily basis anyway. If you're a vegetarian, then you might want to make an effort to get extra protein from sources like:
Nuts and nut butters
Tofu
Beans and peas
Cheese
Eggs
Overall nutrition

Besides these four main categories, you want to make sure that you're eating a balanced diet that includes plenty of fresh fruits, veggies and whole grains. Try to limit your intake of caffeine, saturated fats and sweets.
For more information about pregnancy nutrition, listen to our podcast.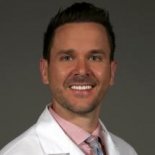 Pregnancy Nutrition
5/15/2019 10:00 AM
Dr. Christopher Kraft specializes in obstetrics and gynecology and he walks listeners through healthy pregnancy nutrition. Learn more about BayCare's maternity services.