Apps to Help You Conceive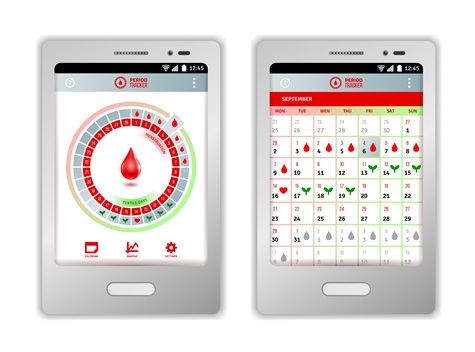 Maybe you met your spouse through a dating app, and your love blossomed online. Now that you're ready to start a family, technology can play a role again with apps to help you conceive.
First, you can track your menstrual cycle with Clue, an app rated highly in a 2016 study published in Obstetrics & Gynecology, a publication of the American College of Obstetricians and Gynecologists.
If you're seeking an app to track your fertility, there are a few options in the app stores. Here are a couple of choices.
Glow Fertility Tracker: This free app for iOS and Android can help you track and chart your periods and fertility and provide forecasts for "peak ovulation days" to improve your chance of conceiving.
Ovia: This free pregnancy tracker from Ovia Health for iOS and Android tracks data that includes periods, ovulation, moods, blood pressure, basal body temperature and symptoms.
And when you're ready for the next steps, Ovia Health also offers a pregnancy app and parenting app. BabyBump is another app to track your pregnancy and the growth of your baby. In addition, it offers a social network for parents.
These are just some of the health care apps available to help you during your pregnancy. As helpful as an app might be, be sure to talk to your physician about any questions or concerns you may have regarding your menstrual cycle or fertility issues.