A Beginner's Guide to Pre-Pregnancy Emotions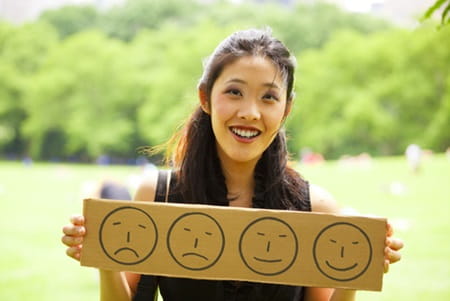 If you've decided you're ready to have a baby, a roller-coaster of emotions is likely going through your head. How long will it take to get pregnant? When am I ovulating? What if I don't get pregnant? And the good news is, you'll only have more questions once you're actually pregnant. Follow these steps to keep your head on straight as you try to conceive.
Step 1: Don't freak out. Seriously. You've made an incredible decision that will change your life, and you'll likely experience some level of stress and anxiety from this moment on until you drop the kid off at college. The important thing to remember is to stay calm through the stress, ask questions, and use all the tools available in your support system, from your partner to your doctor to your friends. Allowing your stress levels to get too high can actually interfere with conception. Because stress and anxiety can affect both your mind and your body, hormone levels and ovulation schedules can actually change due to stress.
Step 2. Take time out to be excited. A baby changes everything – in a good way! Allow yourself the time you need to take it all in and get excited about the idea of pregnancy. Spend time with friends, enjoy romantic time with your partner, and do the activities you love. Trying to conceive should not take over your life and it shouldn't seem like a chore.
Step 3. Focus on you. You're getting your body ready for a long journey, and you want to stay healthy, happy, and energized. Take time out to rest and eat right. If you need a spa treatment, a movie night, or you just want to sit down and journal about some of the emotions you're going through as you plan for pregnancy, go for it – if there was ever a time to truly give yourself what you need, this is it.
Step 4. Empower yourself. Knowledge is power, especially when you're entering the murky waters of pregnancy planning. However, the more you understand about your hormones, your ovulation calendar, and all the other ways in which the stars align for conception, the more in control you'll feel. Fertility apps are a great way to track everything from ovulation and hormones to your moods and emotions.
If you're trying to conceive (that's TTC for the newbies) check out BayCareMaternity.org for resources such as finding an OB/GYN, a free planning guide, and birth center tours.