Help Your Child be a Super Sitter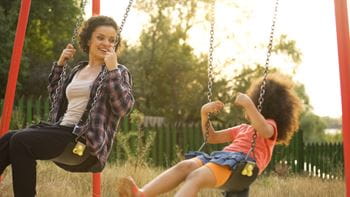 Babysitting can be a great way for older kids to earn money, and it might seem like easy work—especially if your child has a younger sibling or other younger child they know. Find out if your child is ready for the responsibility, and how to keep everyone safe.
When is a child ready to babysit?
First of all, your child should be interested in babysitting and excited about taking on the responsibility—this isn't a job to be done halfway.
Age
There's no legal minimum age to stay alone or to babysit in Florida, but most experts set the minimum age at around 11. Of course, that'll depend on the maturity level of your child, his or her level of confidence and how comfortable they are around younger children.
Other factors
Besides being "old enough," a young babysitter needs to be able to:
Make safe choices, both for themselves and for the younger child
Think of fun activities and other ways to keep the younger child occupied and out of mischief
Handle tantrums and other minor behavioral issues
Administer basic first aid (running cold water on a pinched finger, putting bandages on "boo-boos")
Safety concerns
Of course, the safety of all the children (the babysitter and his or her charges) is the number one concern. Before that first job, consider enrolling your child in a babysitting course to learn the basics of caring for a younger child, as well courses in first aid and cardiopulmonary resuscitation (CPR).
Then, when your child is ready to babysit, help them assemble a toolkit specific to each job. Include:
A babysitting manual
A first aid kit
A list of emergency numbers, plus the address where they're babysitting (in case they need to call 911)
A simple form they can use to list telephone messages, knocks on the door, and any issues that arise
Also, role play or talk about what to do in potentially dangerous situations, like:
Severe weather
A knock on the door
A small kitchen fire
The fire alarm or home security alarm goes off
The younger child gets sick or injured
Other tips
Consider letting your child start with a short job, maybe 30 minutes or an hour, without any major responsibilities like cooking dinner or changing diapers.
Make sure your child knows the ground rules for the babysitting location.
Let your child know that it's okay to say "no" to a job if they feel uncomfortable, for example if the child has special needs or behavioral issues, the family has a large dog, or the job would be after dark.
If your child is interested in babysitting, consider taking one of our babysitting basics courses. Find a course near you at BayCare Events.