Focus on Children's Eye Safety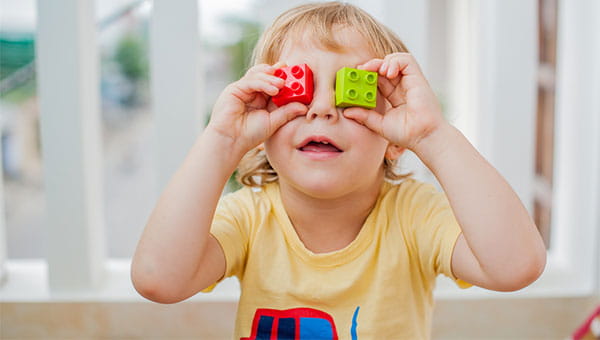 It's a warning you've likely heard from your parents, and you might have said it to your own kids: "Be careful or you'll poke your eye out!" While such a parental outburst might cause them to roll their eyes, it's important for children to learn how to properly care for their eyes to prevent injuries when playing in the yard or on a sports field.
Thousands of kids suffer damage to their eyes or even blindness from accidents each year, according to the American Academy of Ophthalmology. It notes that using protective eyewear could prevent more than 90 percent of these eye injuries. The organization offers several tips for preventing eye injuries, including:
Keep all sprays and chemicals out of reach of small children.
Get sports eye protectors (made with polycarbonate lenses) for your kids who play basketball, baseball, football, racquet sports, hockey, soccer, lacrosse and paintball.
Teach your kids to protect their eyes when using everyday items such as pencils, scissors and rubber bands.
Buy only age-appropriate toys and avoid toys that fire projectiles.
Don't allow children to play with fireworks.
If your child is experiencing a serious medical emergency, call 911.