Coping with Canceled Milestones and Celebrations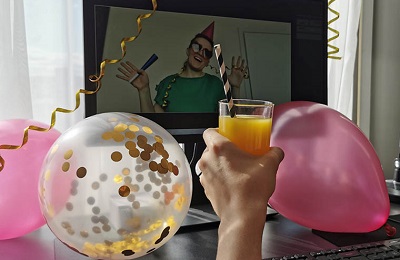 All of us have felt the inconvenience and disappointment of spending much of our time at home over the last year, but for some of us, canceled milestones have made the disappointment so much greater. If you or a loved one has missed an important event, such as a wedding, graduation, birthday party or funeral, know that you're not alone. Here's how to cope.
Postpone, don't cancel
Maybe the birthday has come and gone, or the wedding was held in a city official's office instead of at a church or the beach, but there's no reason to cancel the festivities entirely. In fact, making plans for the future, once we can all get together once again, is a great way to feel more optimistic about the future.
Go small or go remote
Technology means that we're never totally alone, and we don't have to stay apart. Consider holding your event with a small group of friends or family, with appropriate social distance, and then livestream to your other guests.
Do a drive-by
Is your child having a birthday during the pandemic? While you may not yet feel comfortable hosting a houseful of your partygoers, you can still celebrate. Have friends and family decorate their cars, drive by your house, and play music or honk the horn. Gifts could be left at the curb with a "Happy Birthday" floating on the breeze.
Stay in and stay safe
Do you have a big wedding anniversary coming up? Maybe it's not the night on the town you were dreaming of, but a romantic night at home could be just what the doctor ordered. Cook together (or order in), watch a movie, dance in your living room, do what married people do… After all, COVID can't stop real love.